Wow, what a day it has been already. We haven't even started the meat of Tech Field Day and it already feels like family. (This is my first Tech Field Day). You show up to the hotel and are immediately greeted by the Field Day staff and great conversations.
We mingle and meet and greet new faces from all around the world over a few local beers here in San Jose. Sharing stories, talking about what each of us do, and learning things from others. Remember, this thing hasn't even started yet!
The Welcome Dinner we had was AMAZING!!. I had food I normally wouldn't have ate but, I did and I'm not regretting it one bit. Stephen and team know what's up. It may be my first rodeo with Tech Field Day but these guys that put it on have some practice and know what's good. Applauds for them.
Our dinner gift exchange was awesome! There were gifts from parts of the world that I've never seen or experienced. I'm happy to be able to take some of those home to Texas. And in reverse, there's a few coming from Texas to other parts. Such a good and long standing tradition that Tech Field Day and Stephen has put on.
On to the next day (Day 1). Tomorrow we meet with NetApp and Ixia which I'm really looking forward to. I'll be sure to post an update tomorrow update which I'm sure will require even more excitement.
Follow us for the next 3 days here: Tech Field Day 19
Twitter HashTag: #TFD19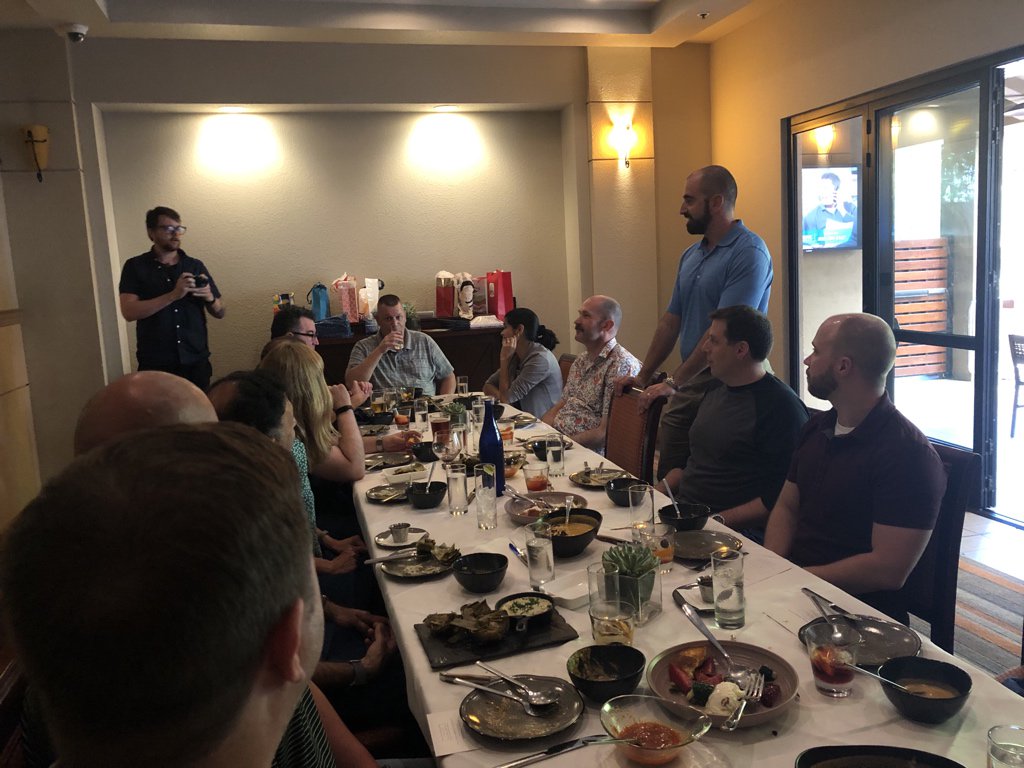 Photo courtesy of Stephen Foskett