In this tutorial we will be deploying a single NSX Manager and connecting it to vCenter. In later posts we will configure and deploy the controllers and get the hosts ready for service policies.
Let's get started…
Step 1: We need to obtain the OVA file from VMware so we can deploy. Once we have the OVA we can simply just deploy it through the vSphere Web Client.
Browse to the local copy of the OVA and upload it.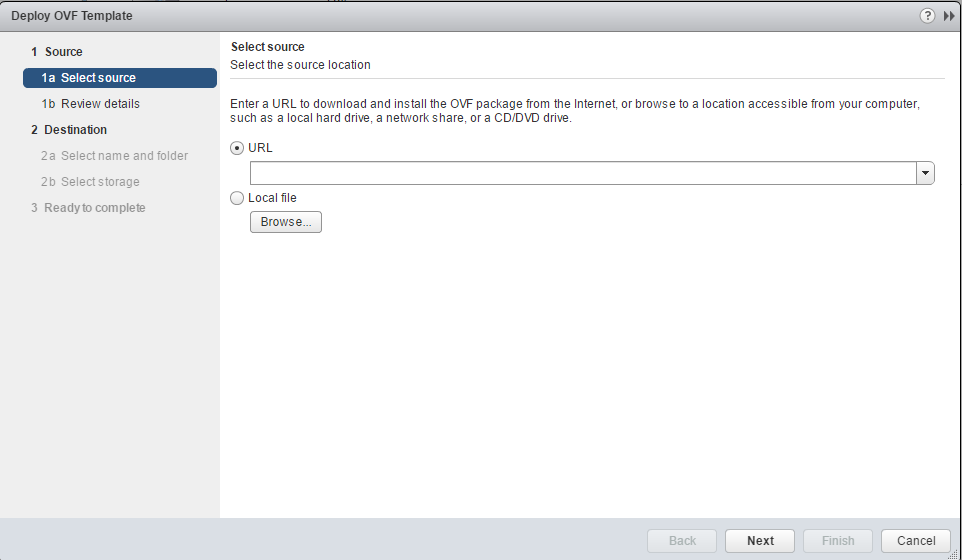 Review and accept the options to continue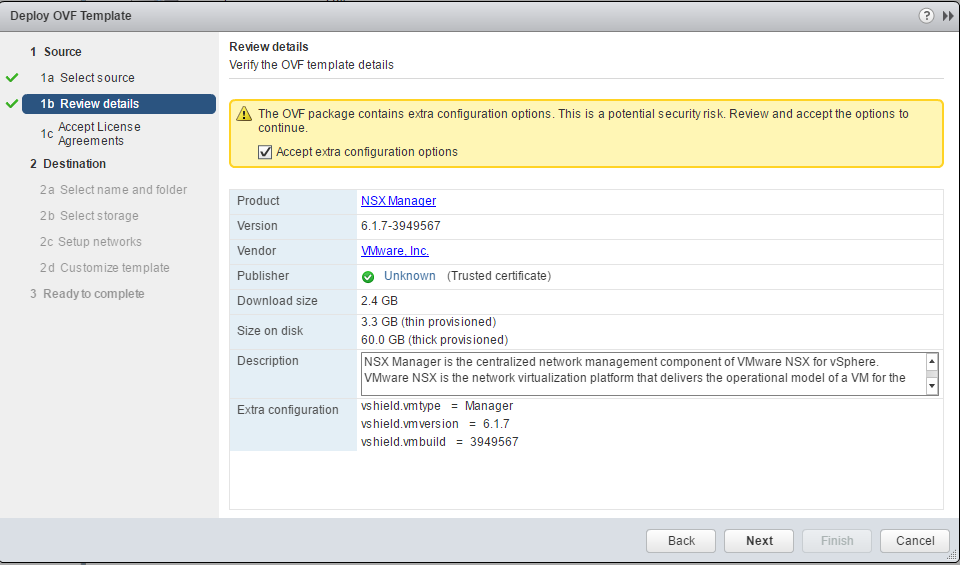 Accept the license agreement (if you agree ;-))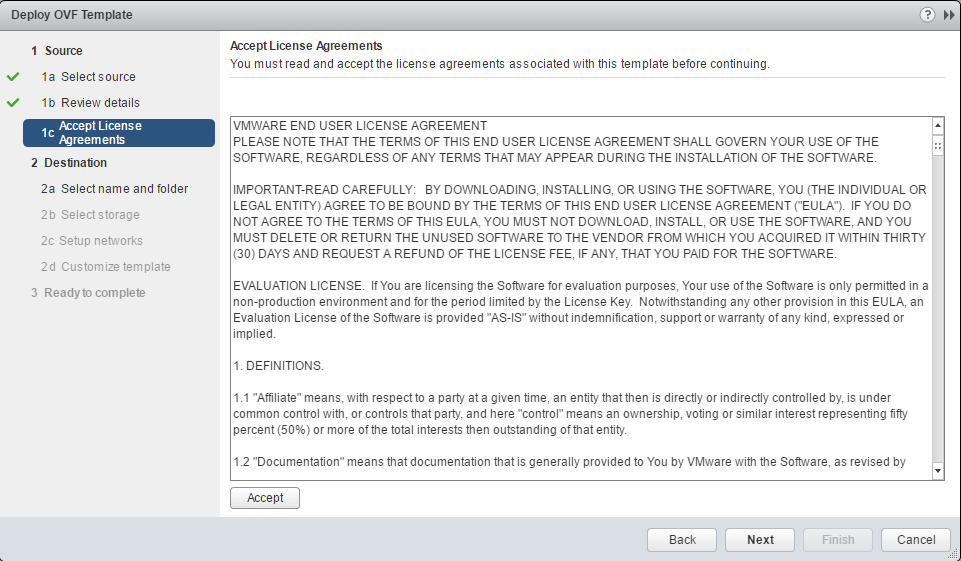 Give the appliance a display name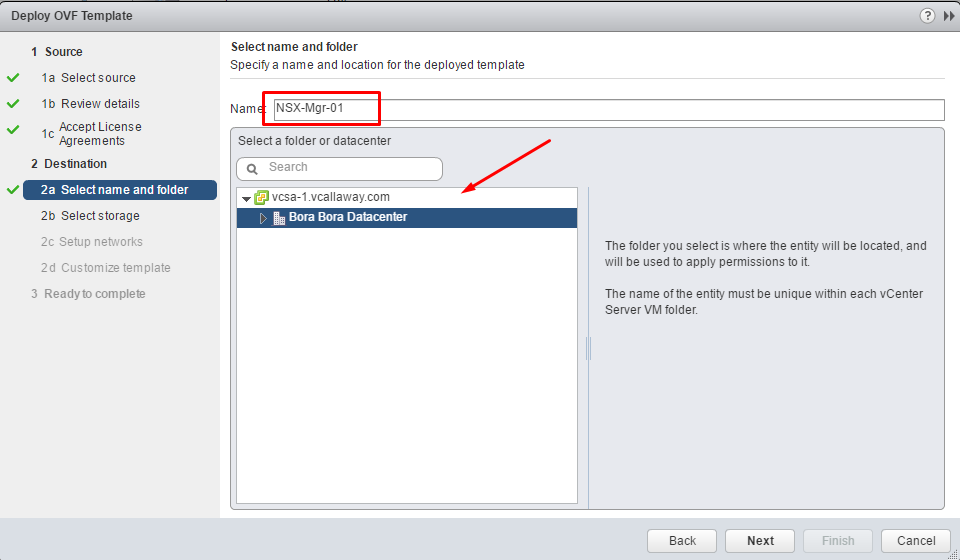 Select the disk format. For this lab I chose thin provision to save some space.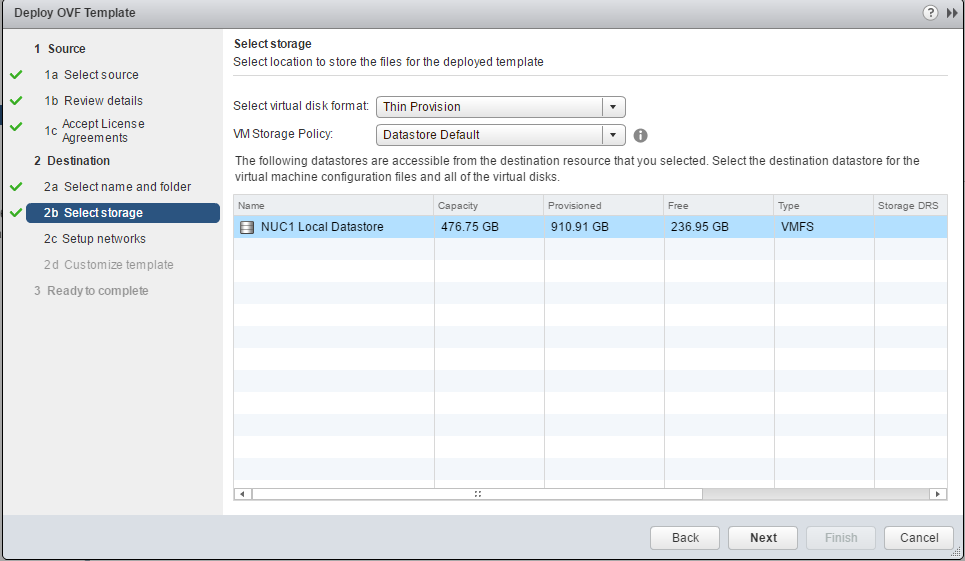 Select the network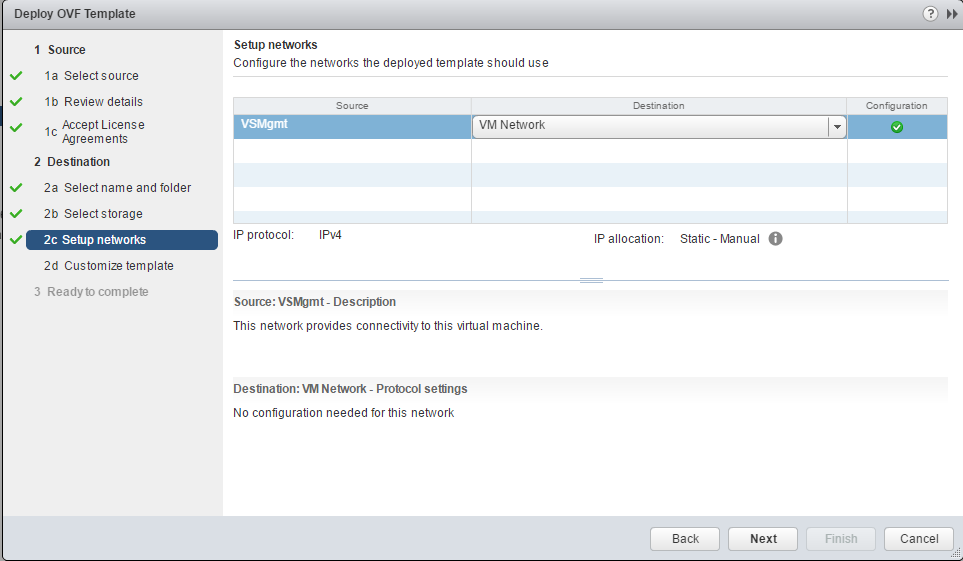 Enter all the networking values here. If you're not using IPv6 just leave the boxes blank. Be sure to enter valid NTP addresses.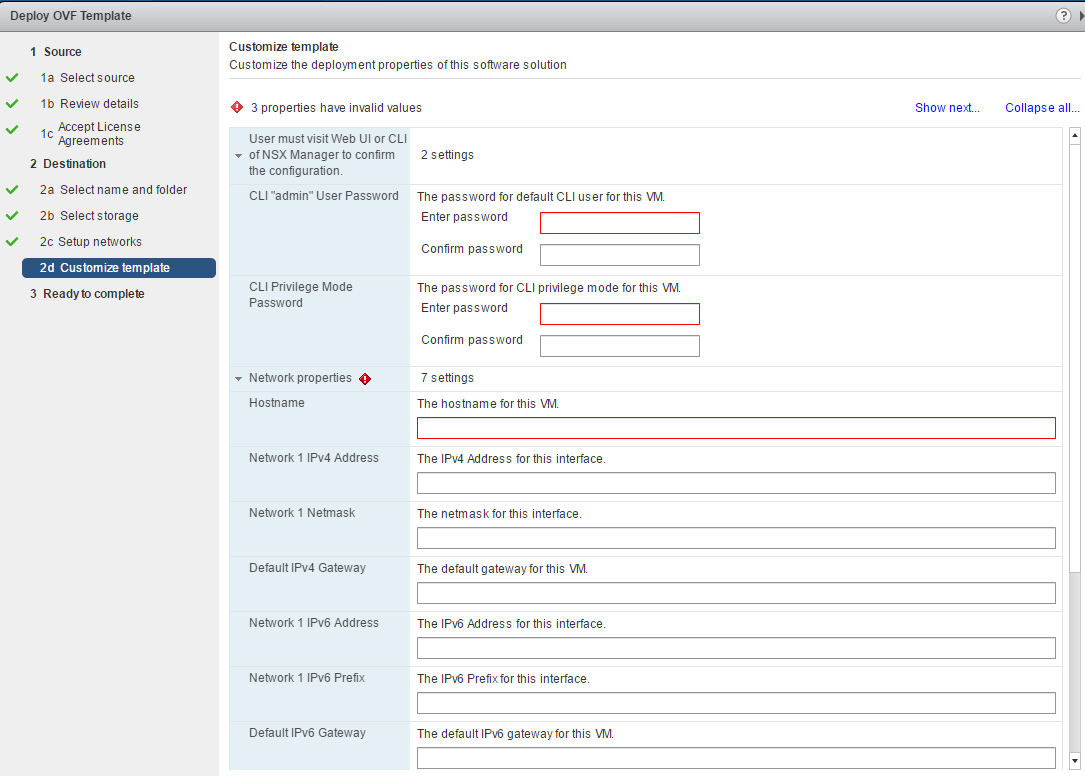 Click 'Ok' and give it a few minutes to fully deploy the appliance from the OVA.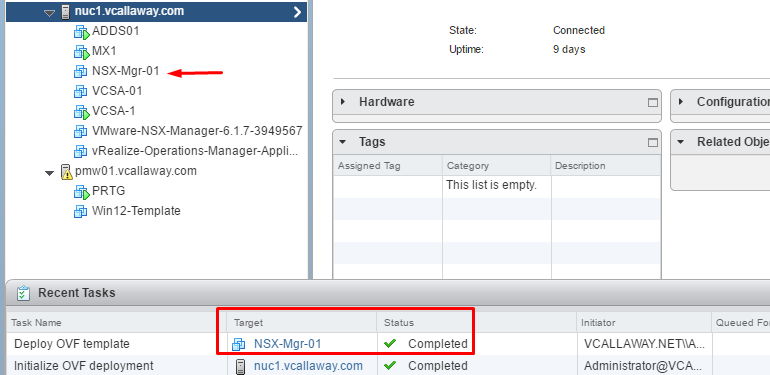 Step 2: Let's power on our new NSX Manager and continue on.
Once fully booted we can use the web browser to access the manager and continue.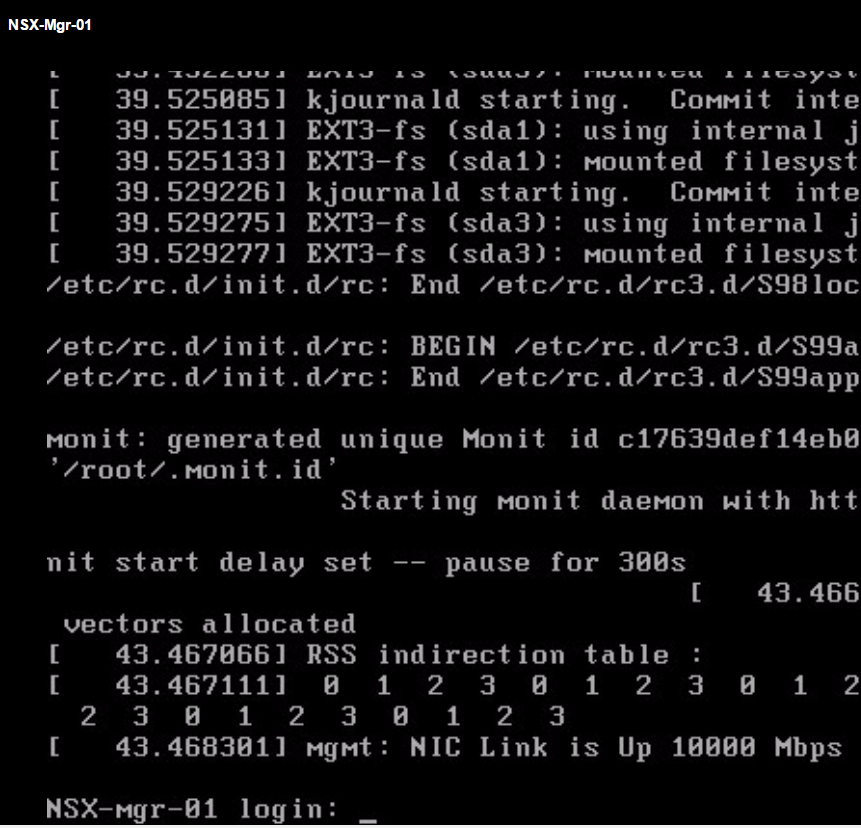 https://IP_or_hostname_of_mgr/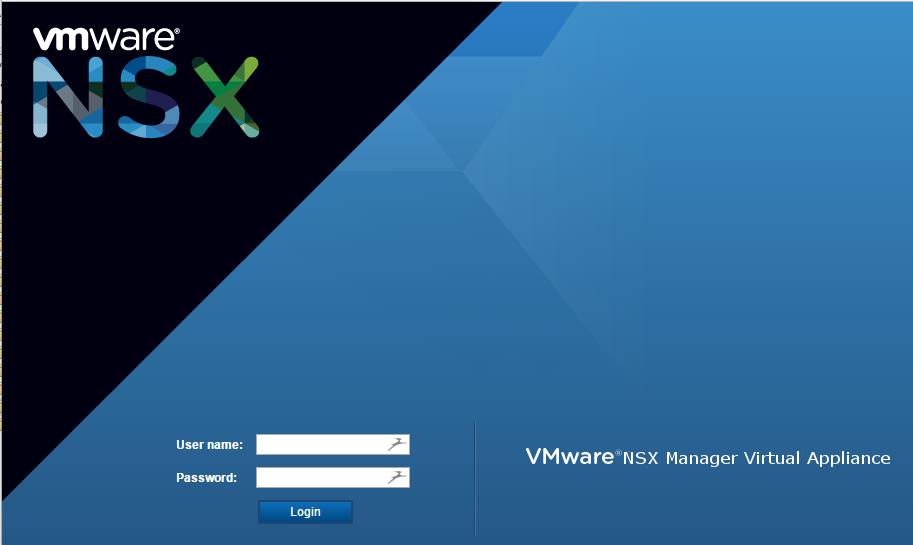 Awesome! Our NSX Manager is now online. Next we need to configure the integration into vCenter. I'll make another post about how to perform the integration HERE.