Let's go through the steps to get vRealize Log Insight installed and configured.
Browse to the OVF template for vRealize Log Insight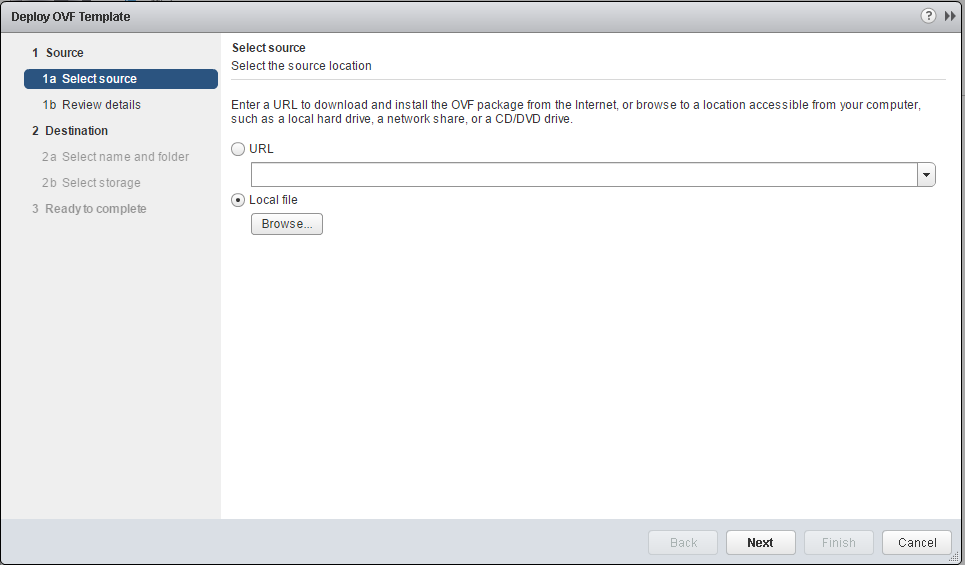 Click Next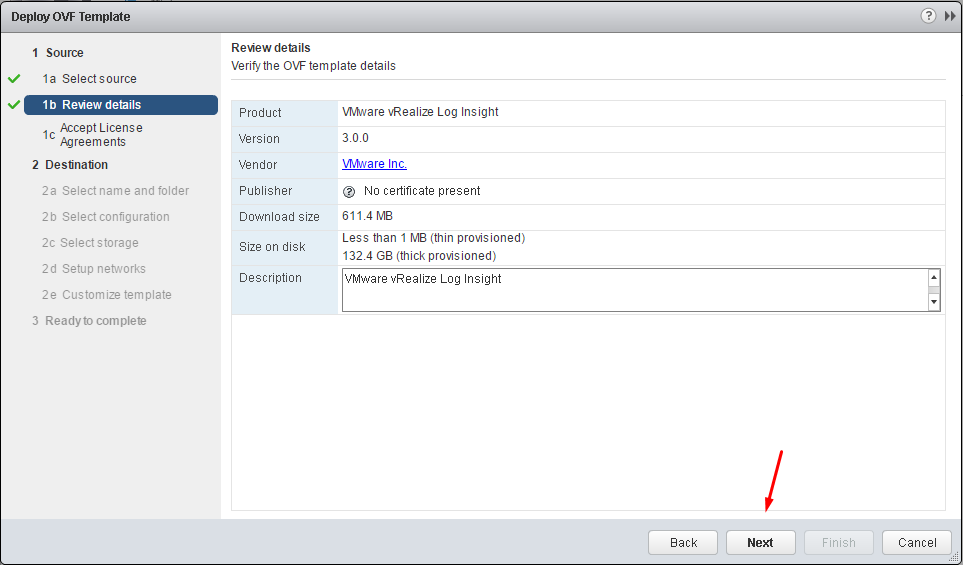 Give the appliance a name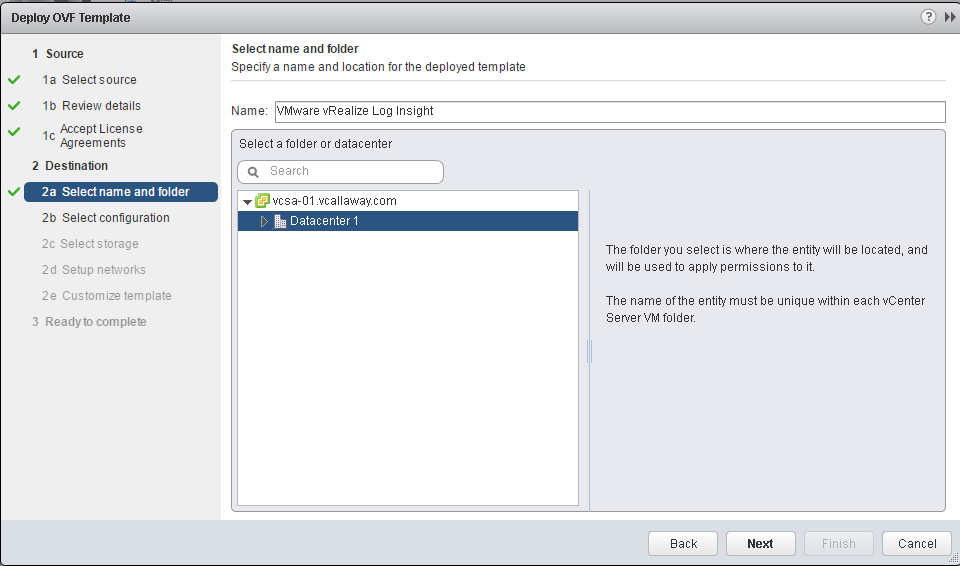 Select the size of your deployment. I've selected small for my environment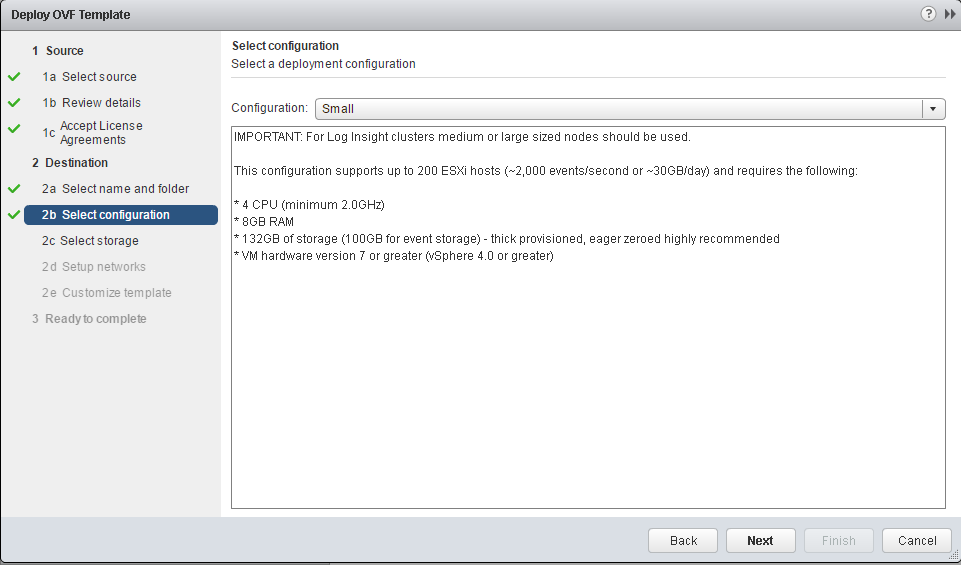 Select the datastore for the appliance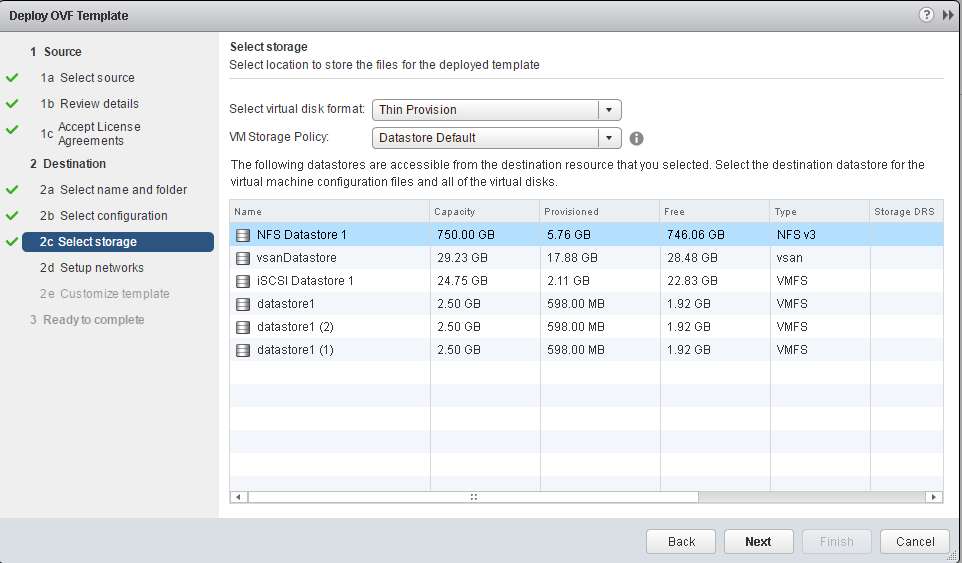 Configure the appropriate networking, customize further if needed and click finish.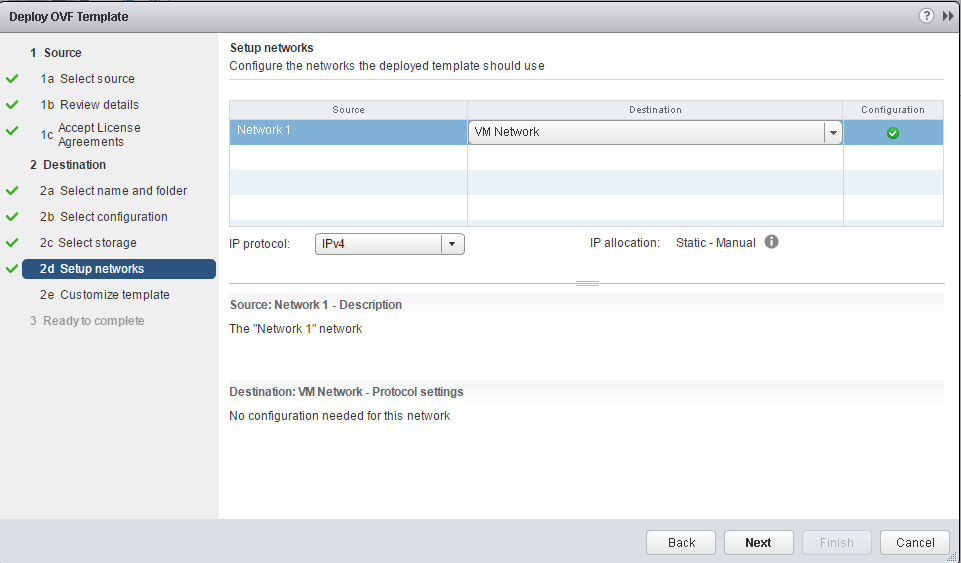 Power on the machine and let it boot up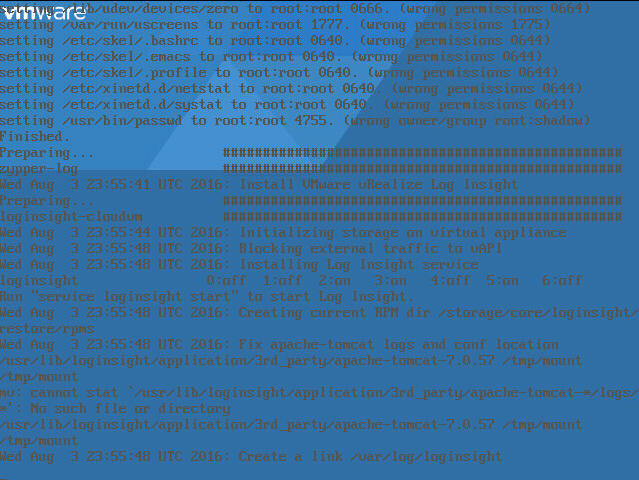 Fully booted, now we need to configure the appliance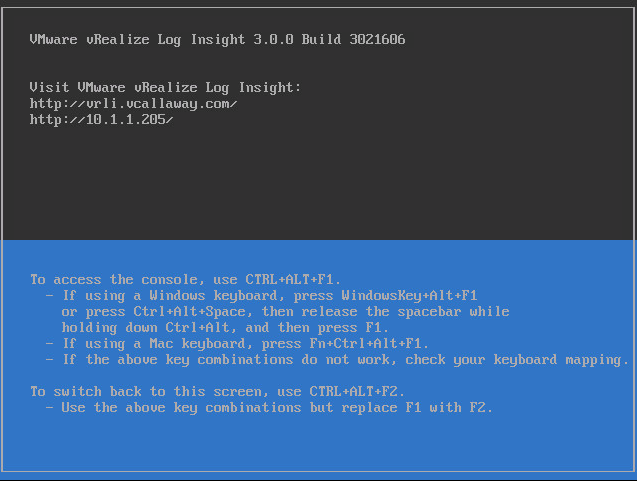 Now that the deployment is complete. Let's move onto the configuration on the appliance.
Access the appliance either with the IP address of the FQDN, once there click 'next'

I'm starting a new deployment so I'll select that option.

Fill in the blanks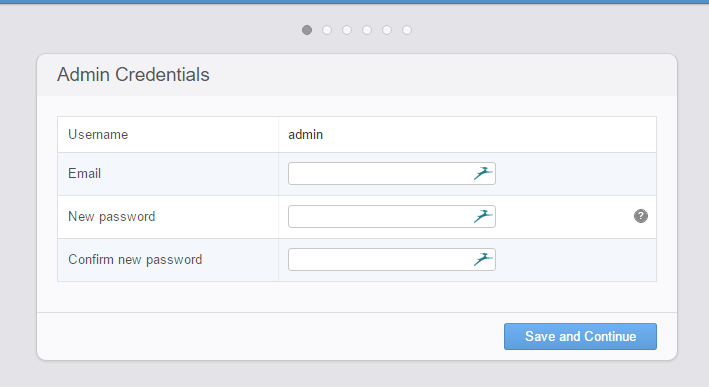 Enter the license key if you have one. If not, you can still continue on an evaluation trial.

Enter an email address for notifications to be sent to and elect if you want to send date back to VMware.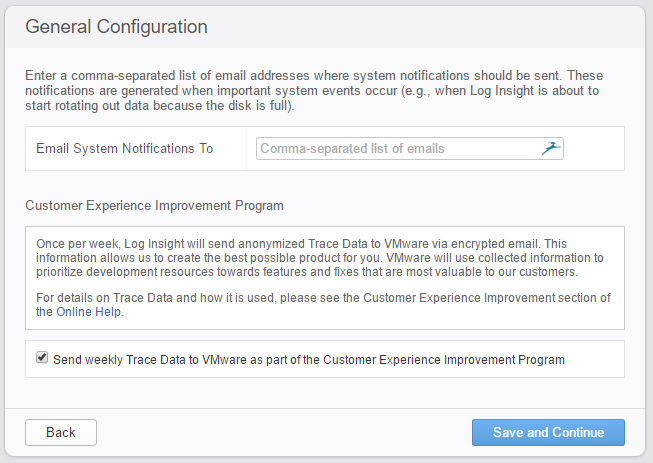 Select your NTP settings and test. Save and continue.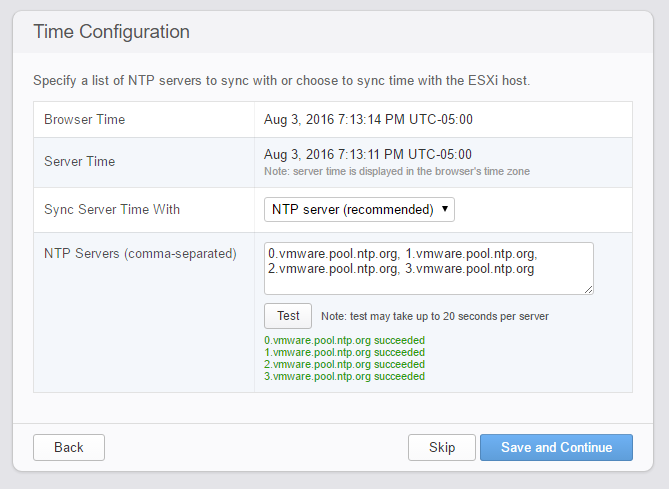 Configure the SMTP settings for the email reports/alerts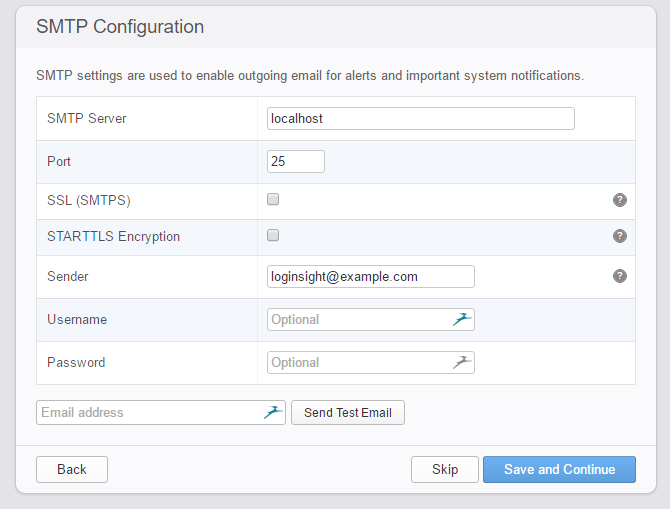 All done.

We're ready to collect data. We collect data via syslogs, agents installed on the hosts/vCenter server. For this tutorial I'll choose to go with the vSphere Integration. Click on 'Configure vSphere Integration'.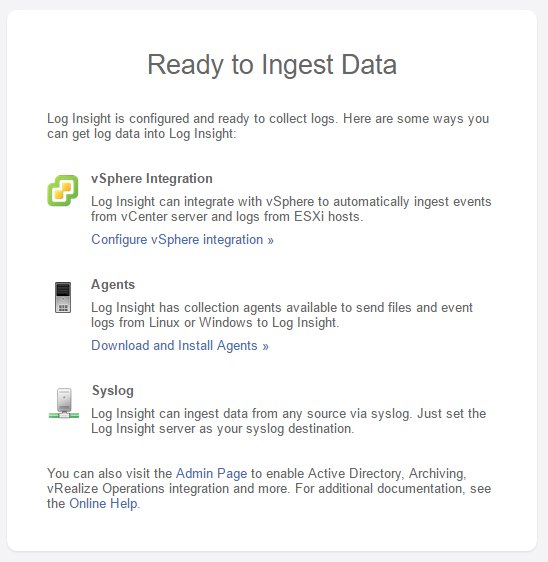 Now let's configure the vCenter server and start getting our logging setup.
I'm only using 1 vCenter server at the moment so I'll only enter in information for just 1. If you have more you will want to enter that in as well.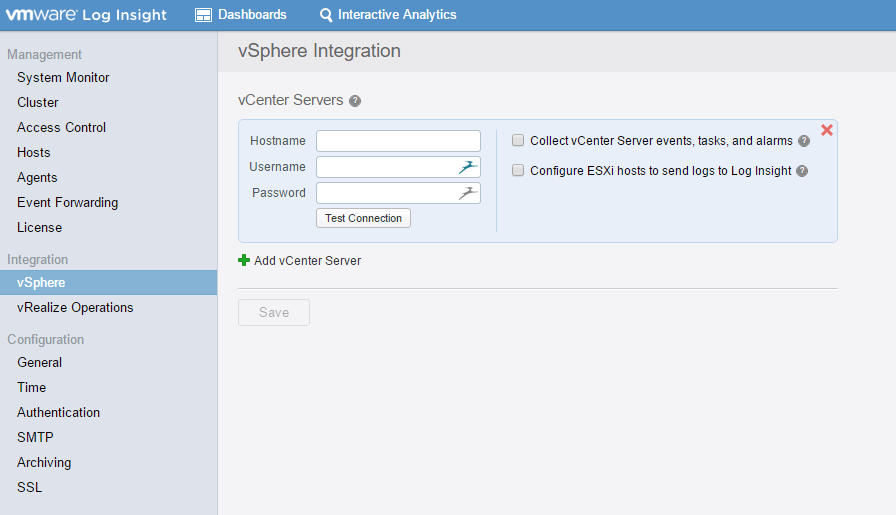 Lets add our vCenter Servers and hosts.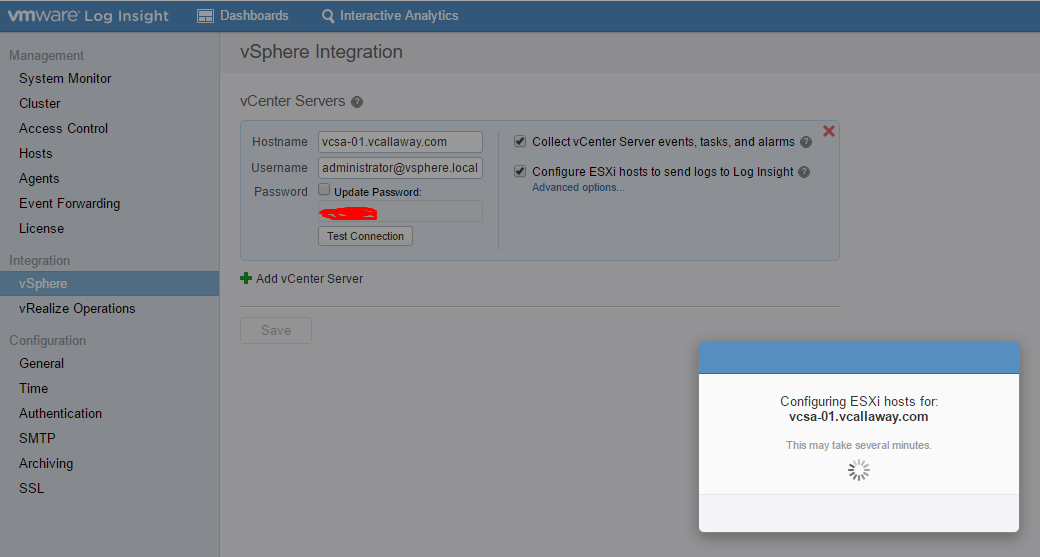 Once vCenter and hosts are completed let's continue and get vRealize Operations included as well.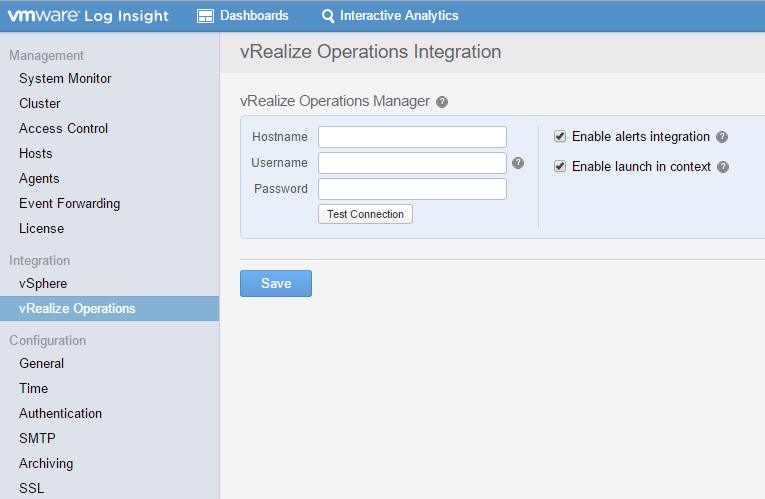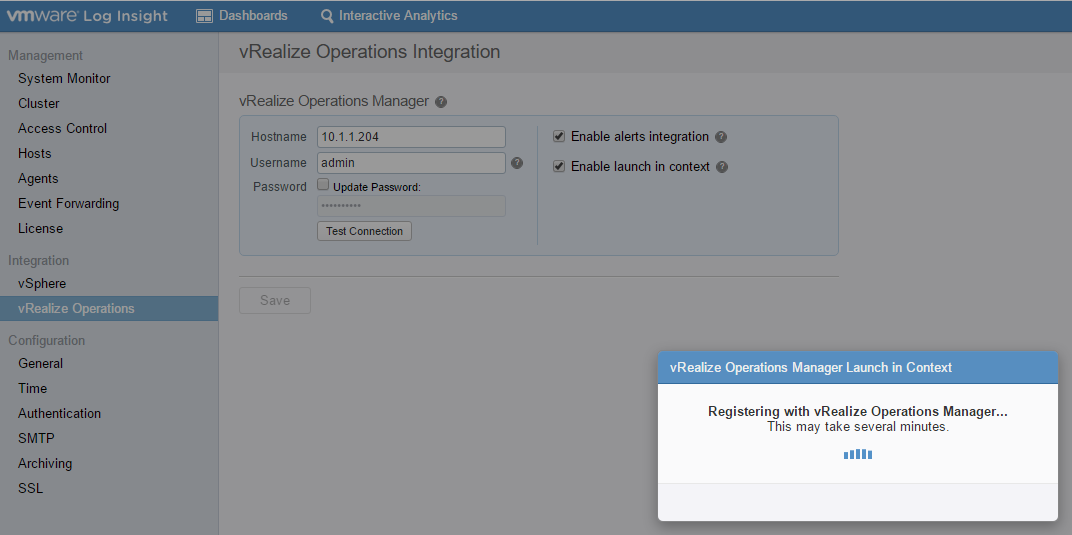 We will need to enter a license key to be able to see any data, so let's do that. Because if we don't, we won't get any data and that's just not cool.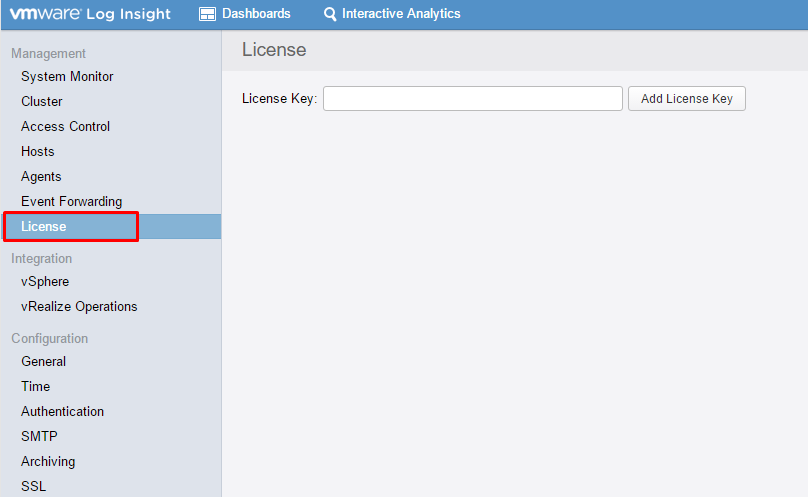 Once completed, click on 'system monitor' and we'll get to see our dashboard with some information.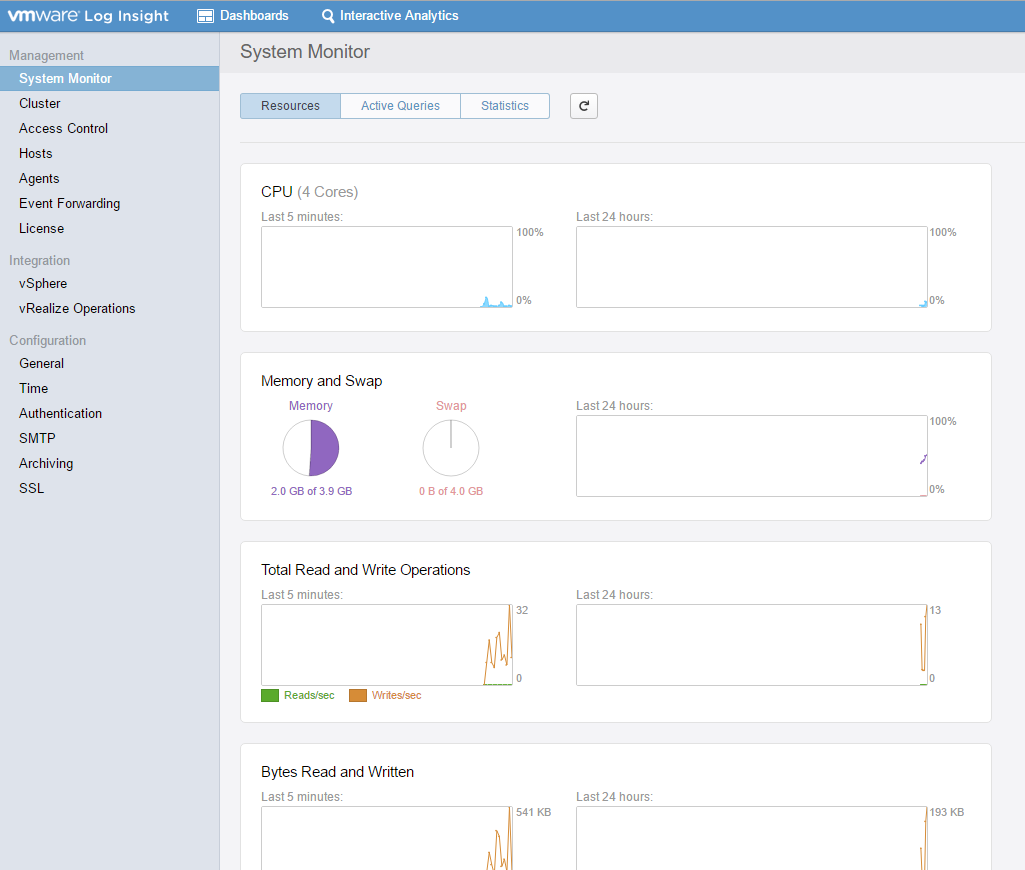 We can get more information by clicking on 'dashboard' on the top of the screen.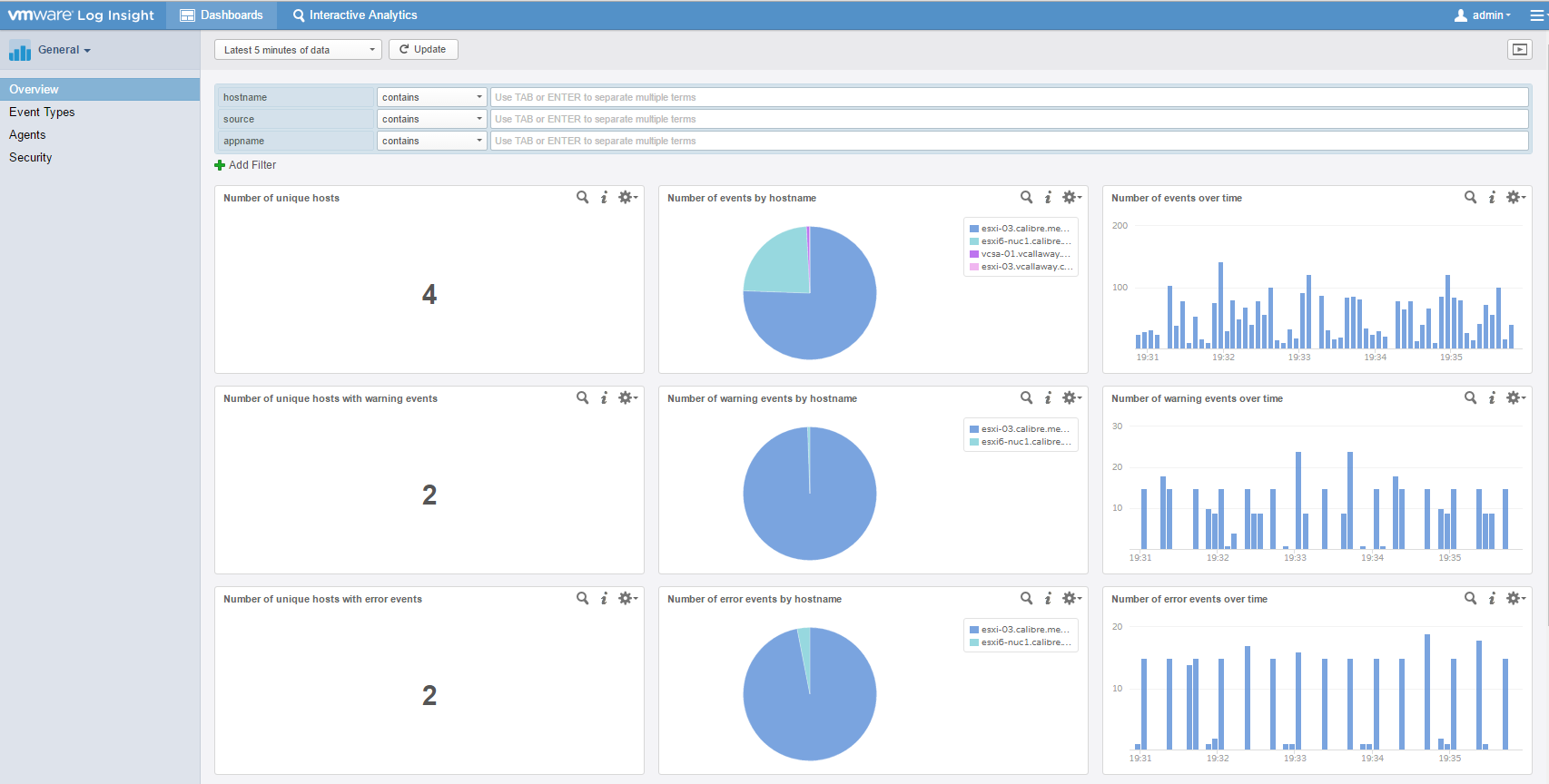 Now let's take a look at the different interfaces we have available.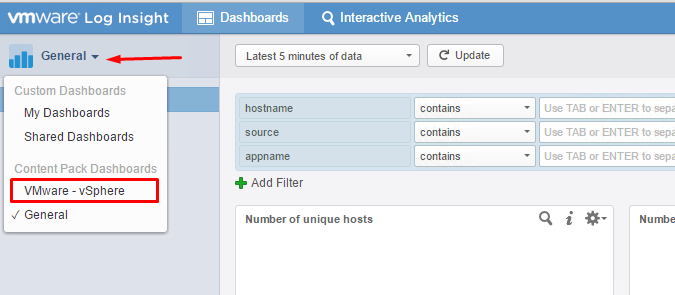 All sorts of data we can look at.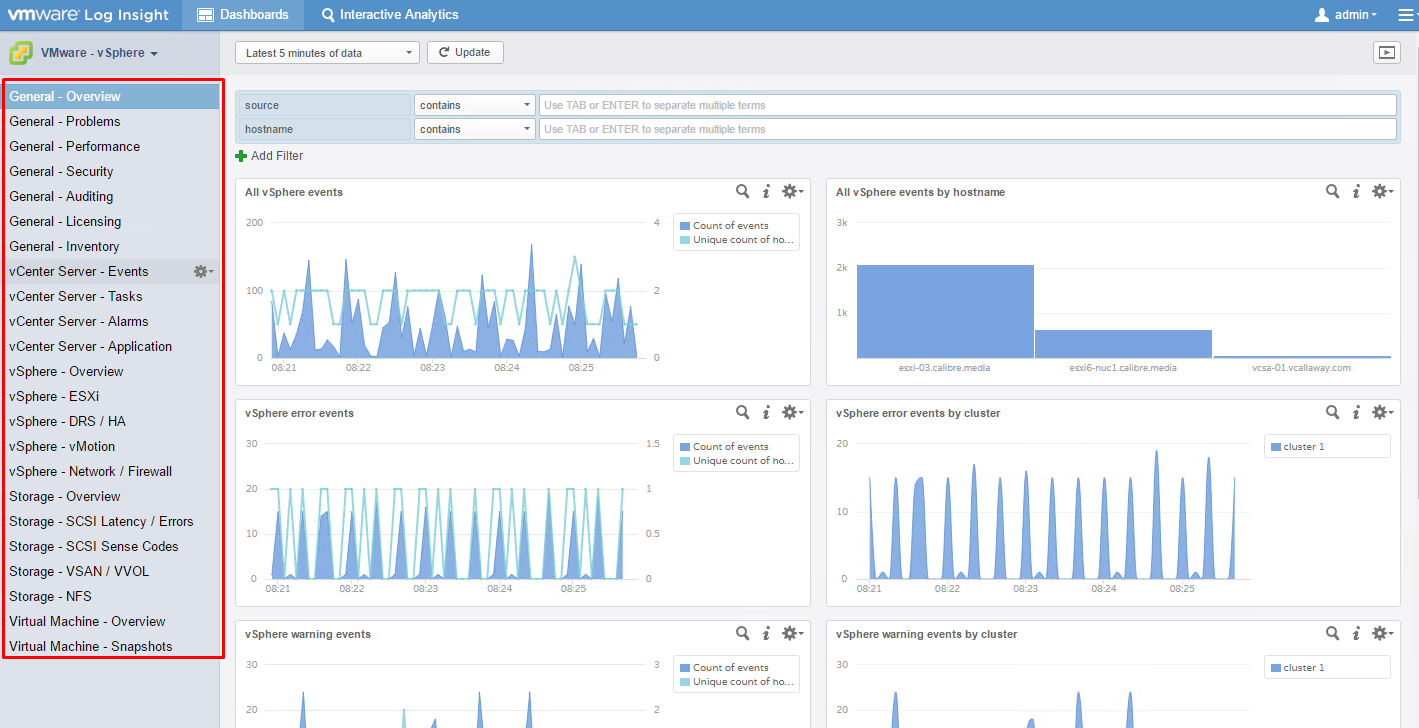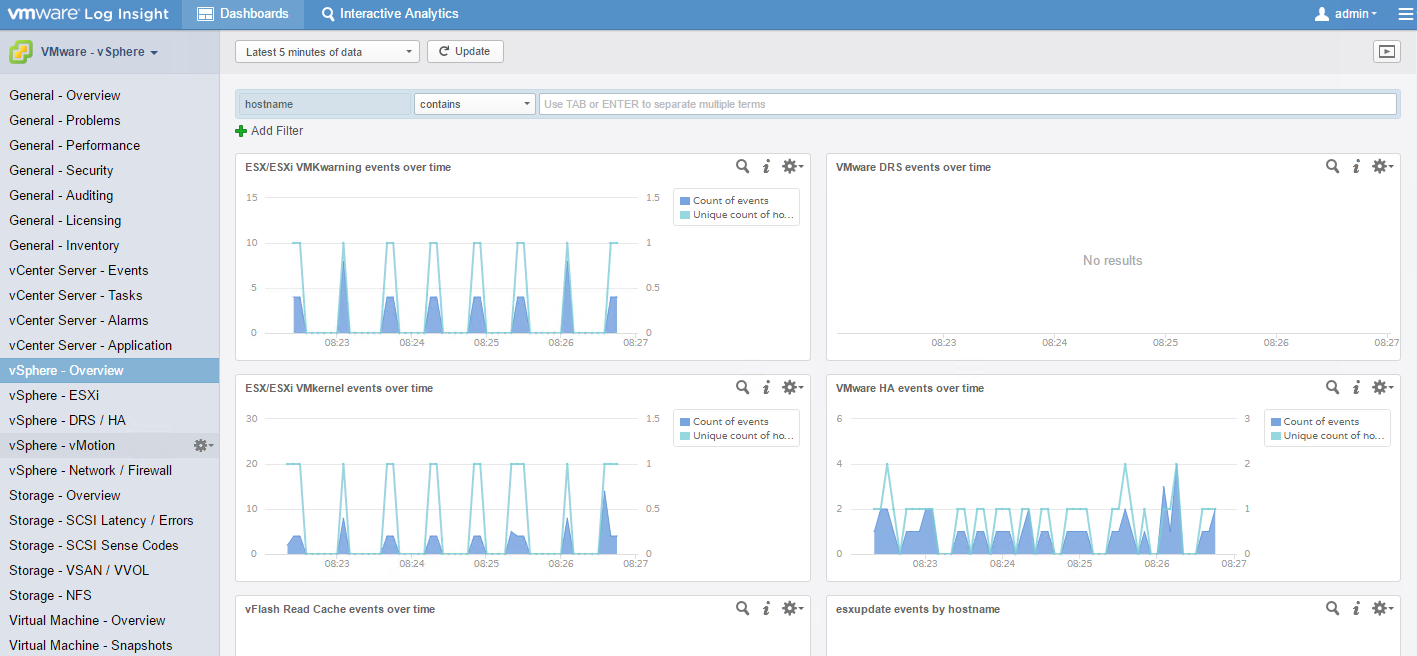 Lastly, we can look at the Interactive Analytics to drill down and filter events.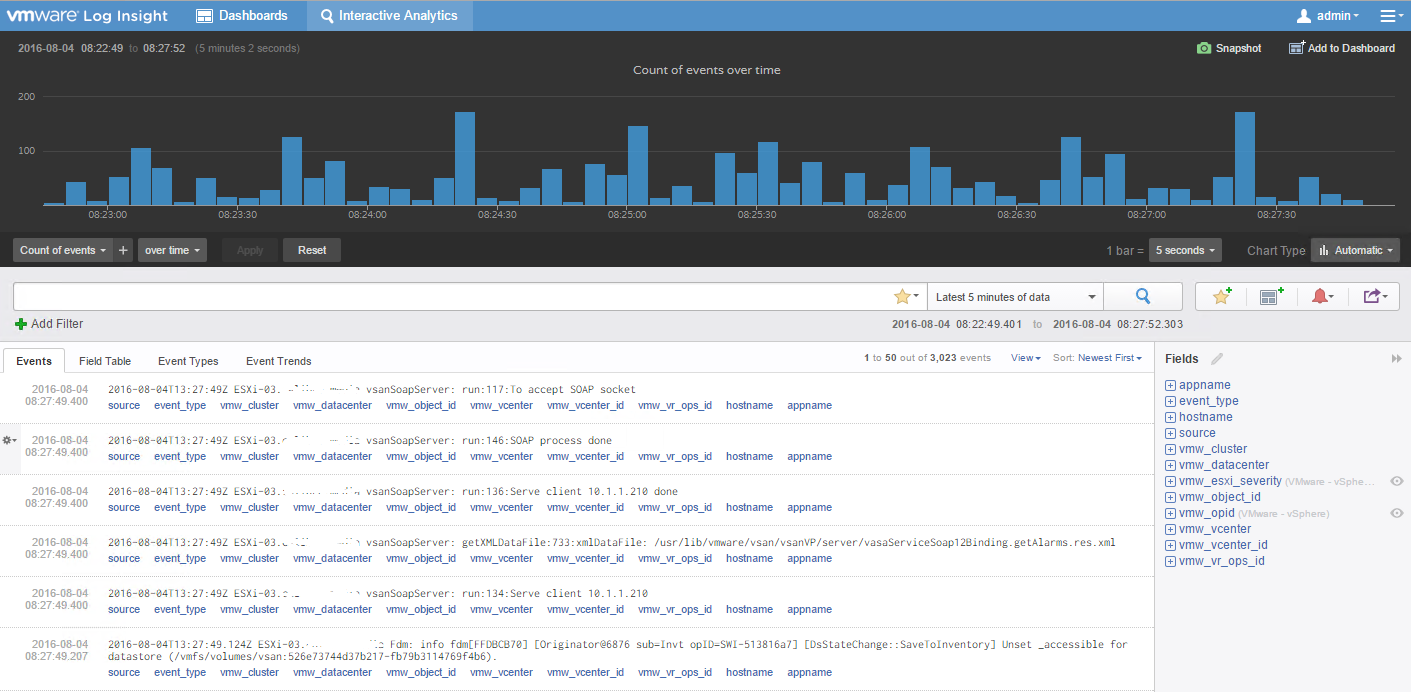 I hope you found this post useful. Log Insight is a great tool to get a fine grain view into what's going on within a vSphere environment.