The basic install procedure for installing ESXi 6.5 is much like installing version 6.0. Below we will follow the procedures.
Boot to the ESXi 6.5 ISO, wait for it to load.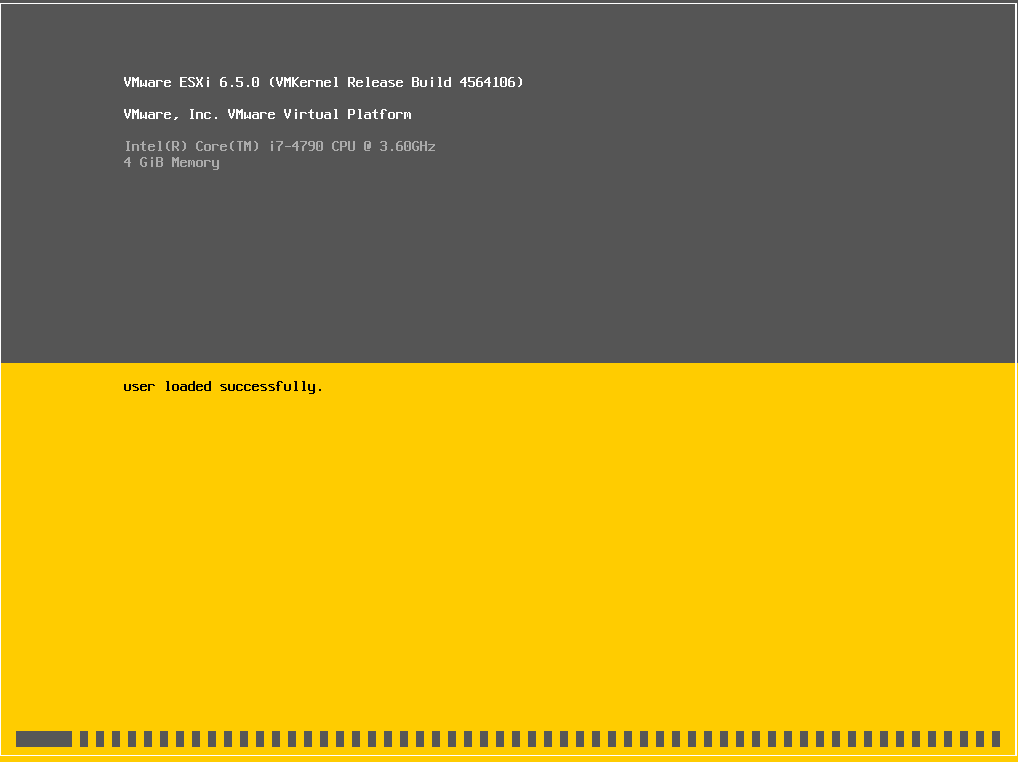 Press Enter to continue to the install.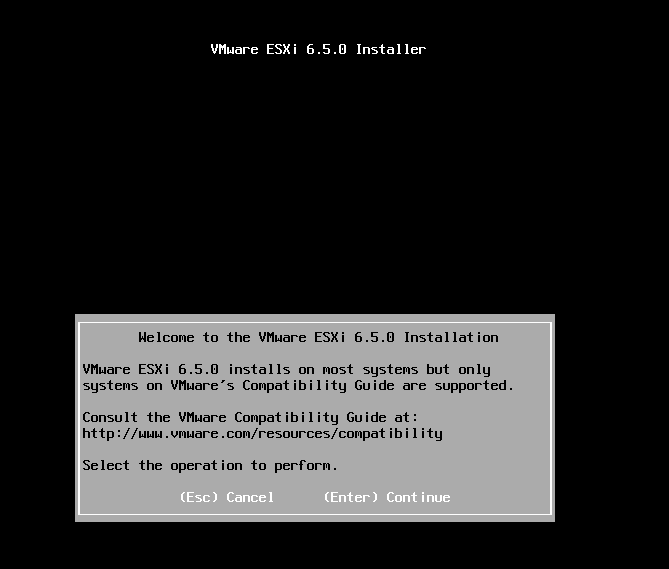 Select a device to install ESXi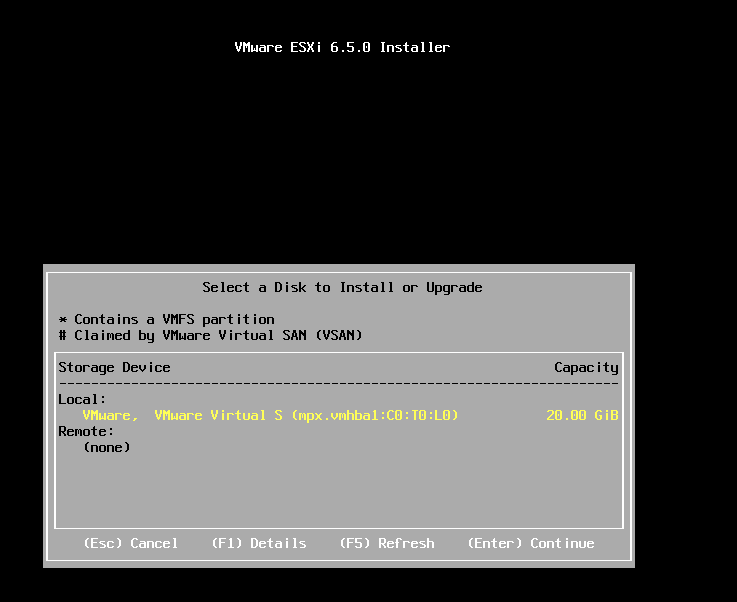 Choose keyboard layout.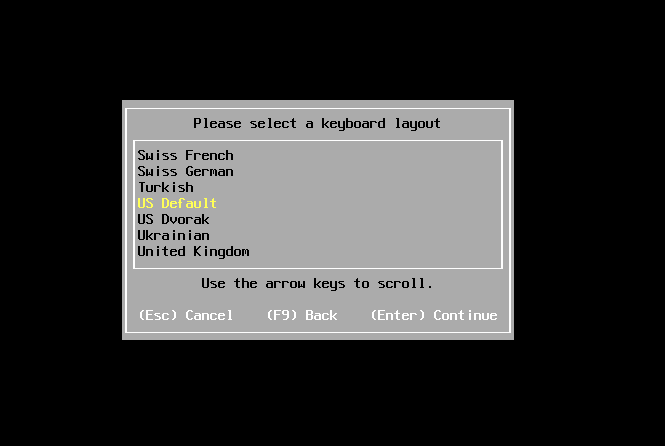 Enter root password.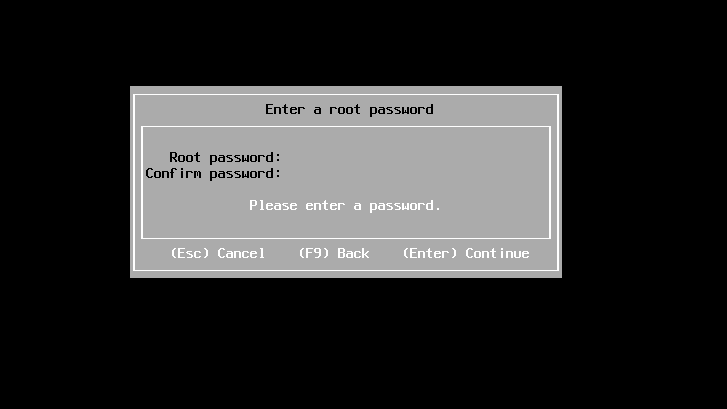 F11 to install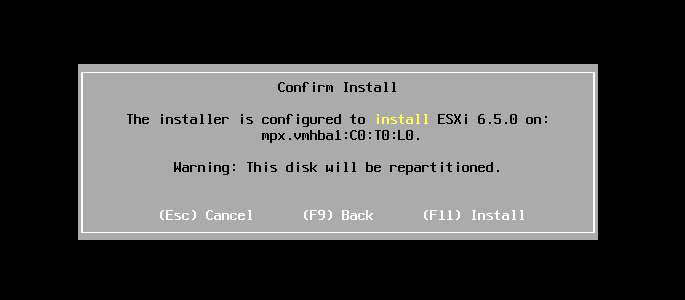 Reboot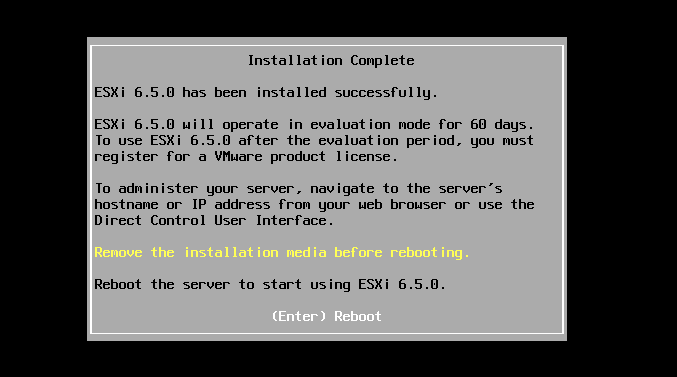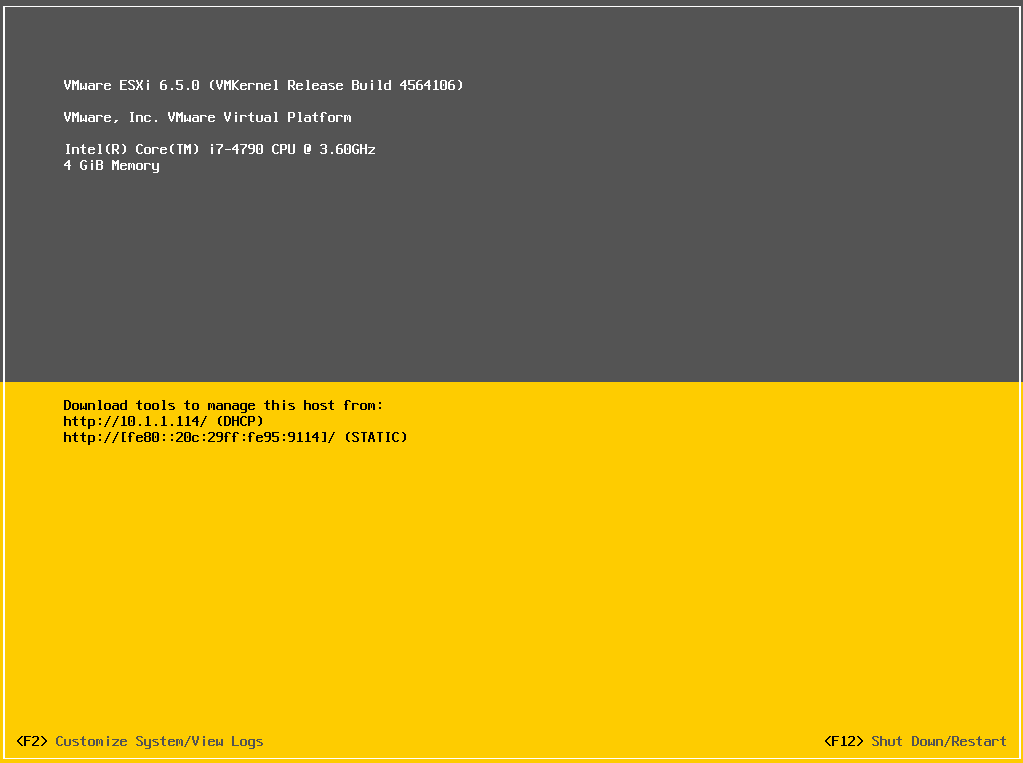 Next, let's configure some basic networking, hostnames/domains and test.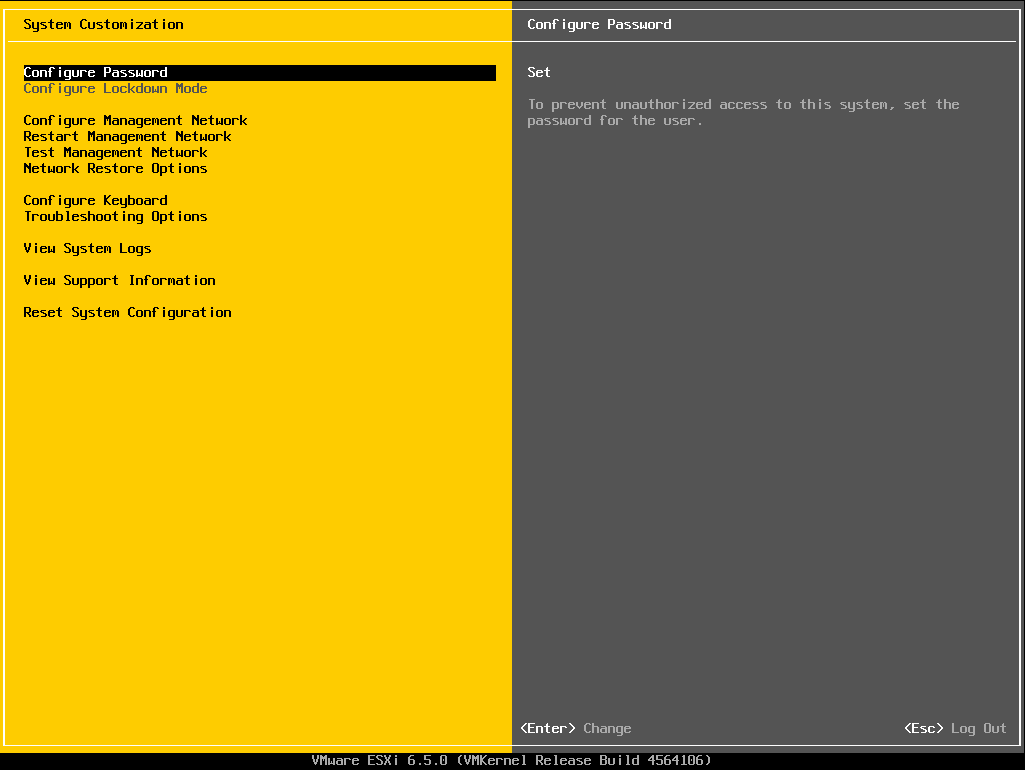 Test to verify we have connectivity.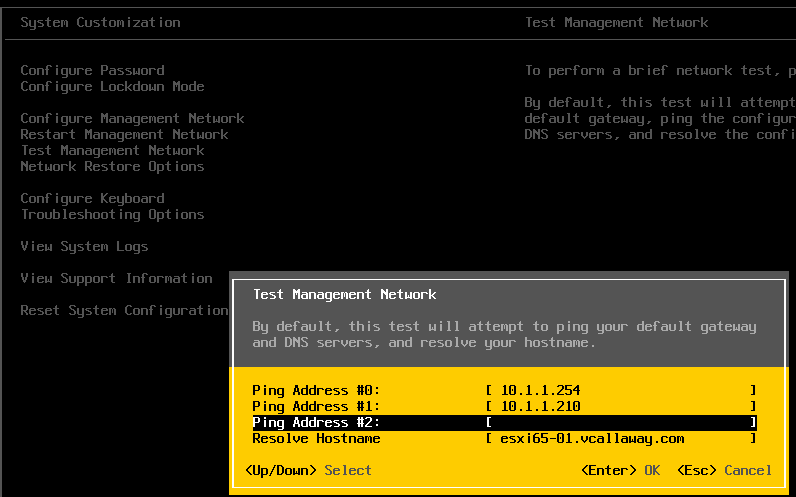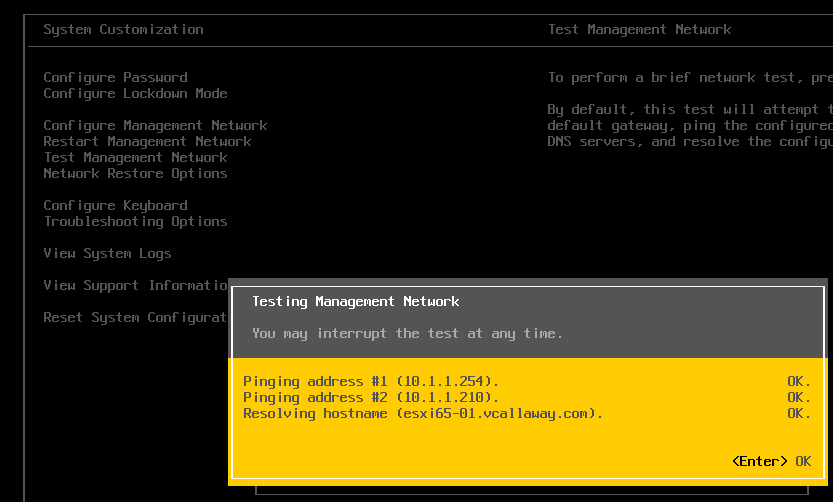 I'll disable IPv6 if I'm not going to use it and reboot.
The first thing I do when deploying a new host manually after getting the management network configured is set the NTP service up.
We can use the embedded host client to be able to do that.
Open a browser and navigate to: https://ip_or_hostname_of_host (i.e. https://esxi65-01.vcallaway.com)
Login with username 'root' and the password that was set during the installation.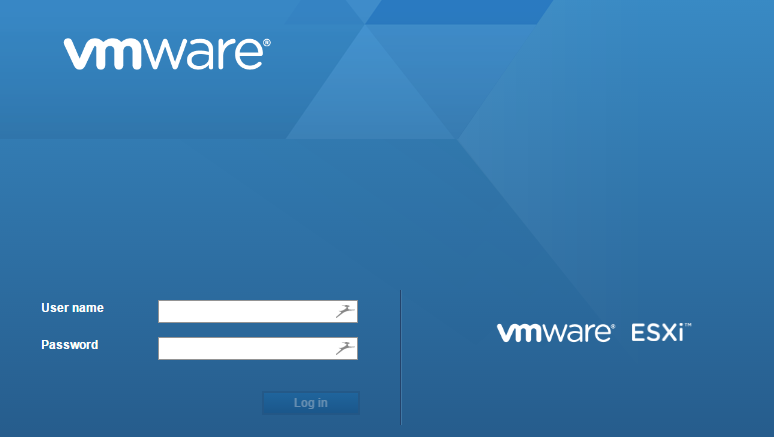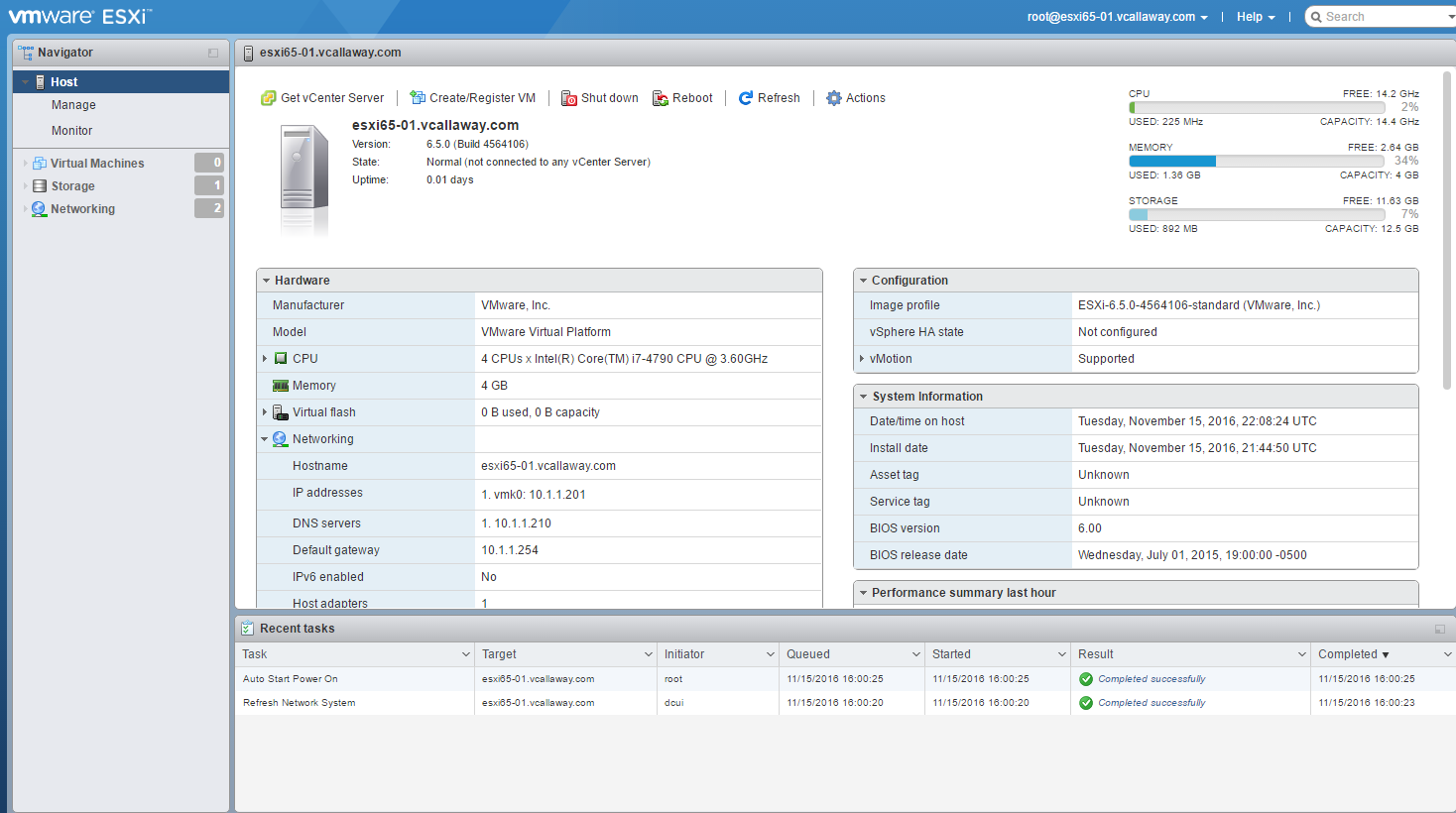 Click on Manage > System > Time & Date > Edit Settings to configure the NTP service.


After this is done we can head over to the Licensing tab and license the host appropriately, setup any users, add it to a domain etc…
Additionally we can add it to vCenter, configure it even further for a standalone host, etc…
Really depends on your use case. For this tutorial we are just running through the install and initial configuration.