This post is continued from the previous post, HERE.
Add/Remove uplink adapters to dvUplink groups
To edit uplink adapters, right click on the switch and click 'add manage hosts'.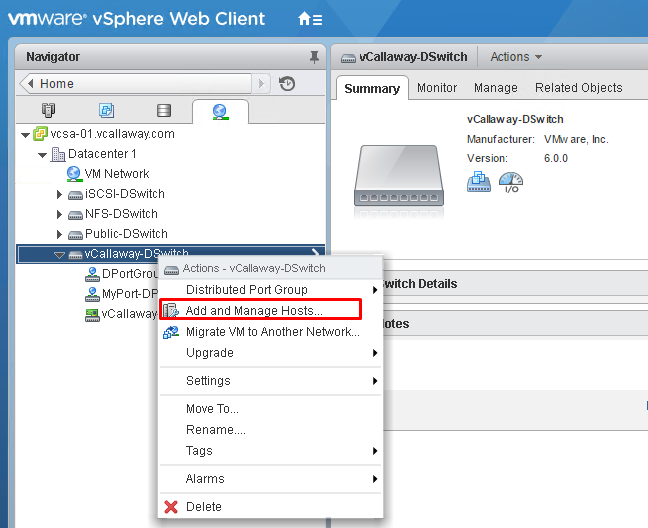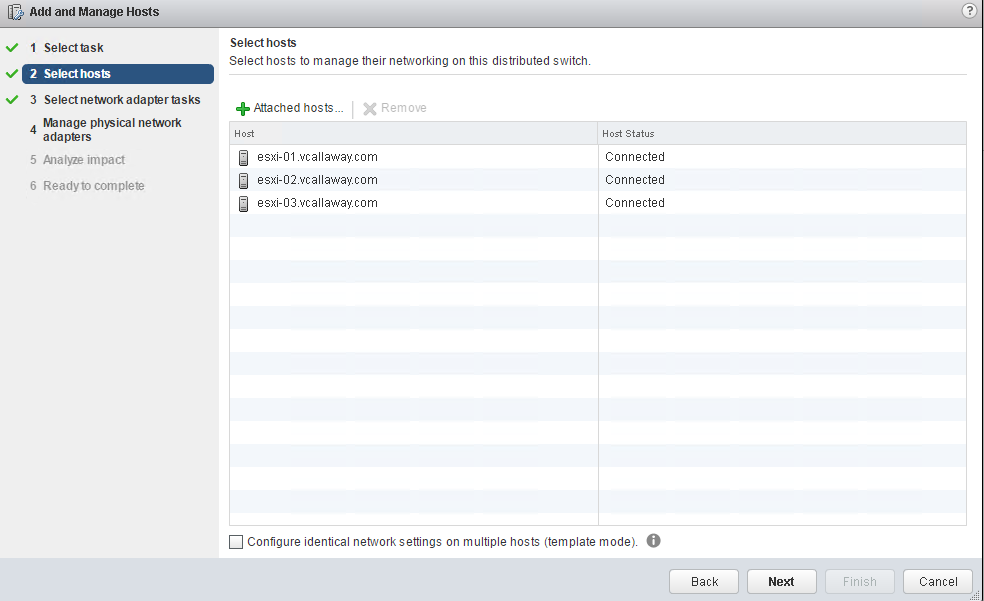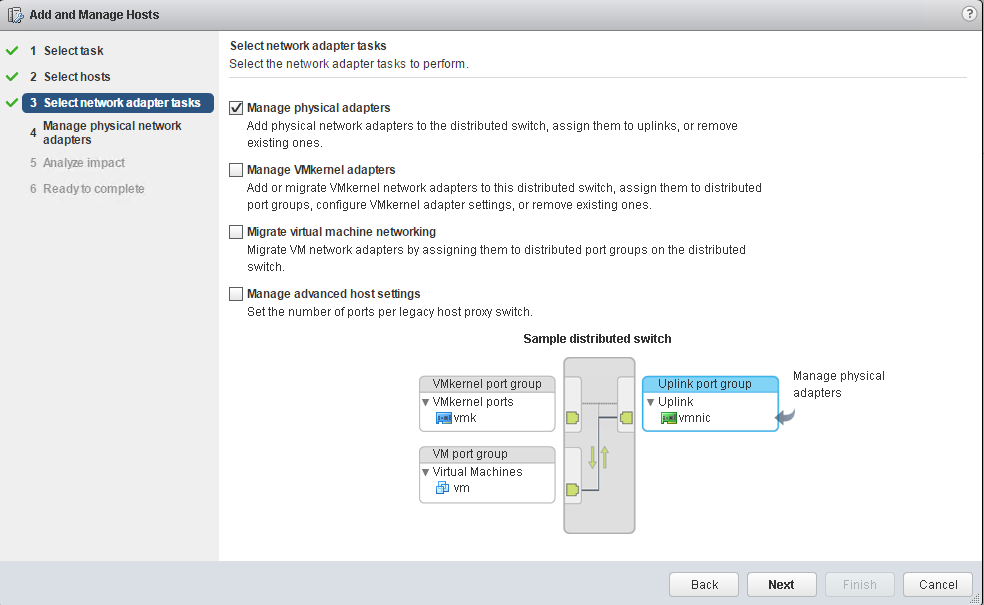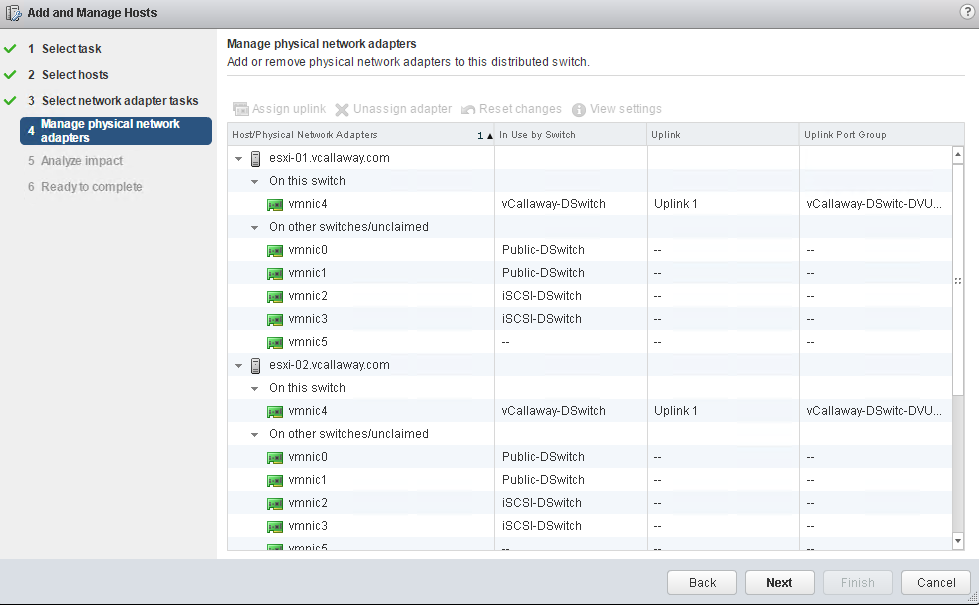 Configure vSphere Distributed Switch general and dvPort group settings
vDS General Switch Settings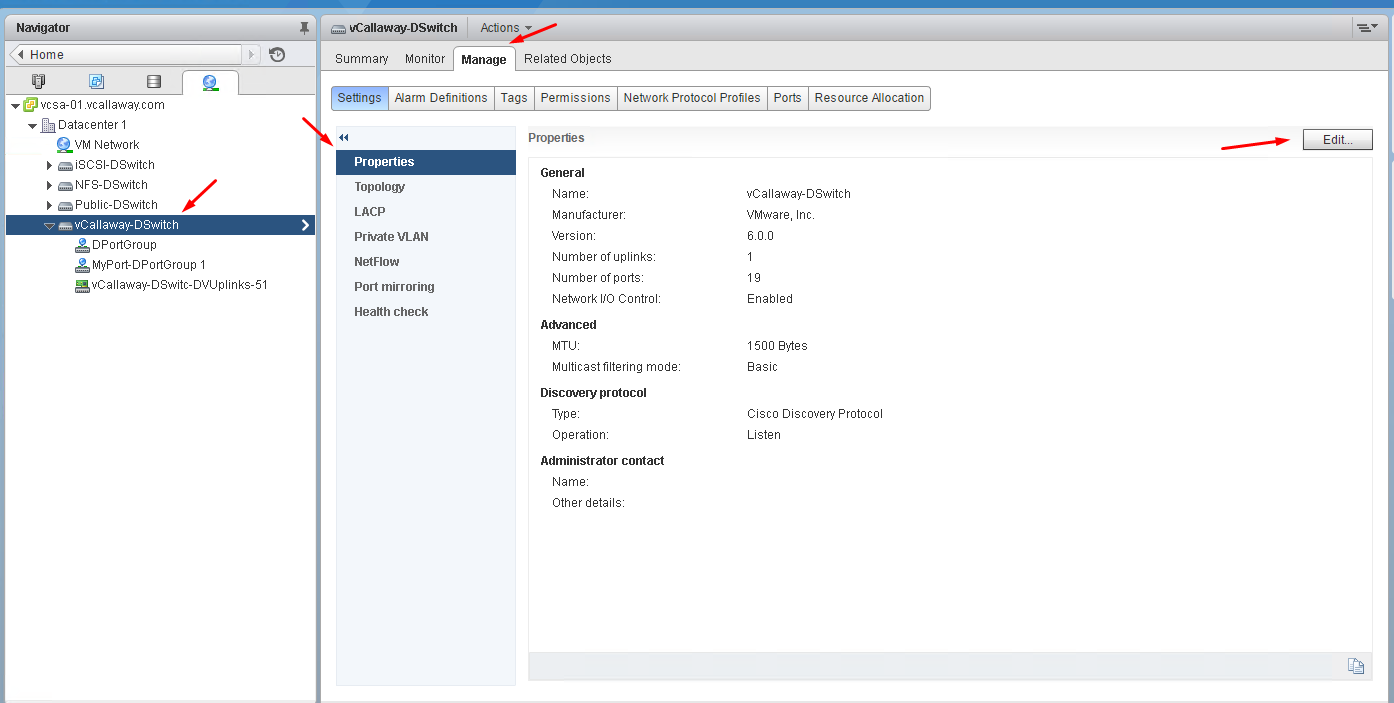 Port Group General Settings

Create/Configure/Remove virtual adapters
Right click on vDS switch, select 'Add and Manage Hosts'.
Select 'Manage host networking'
Click on 'Attached Hosts' and select the hosts. Select template mode if you'd like. I will for this example.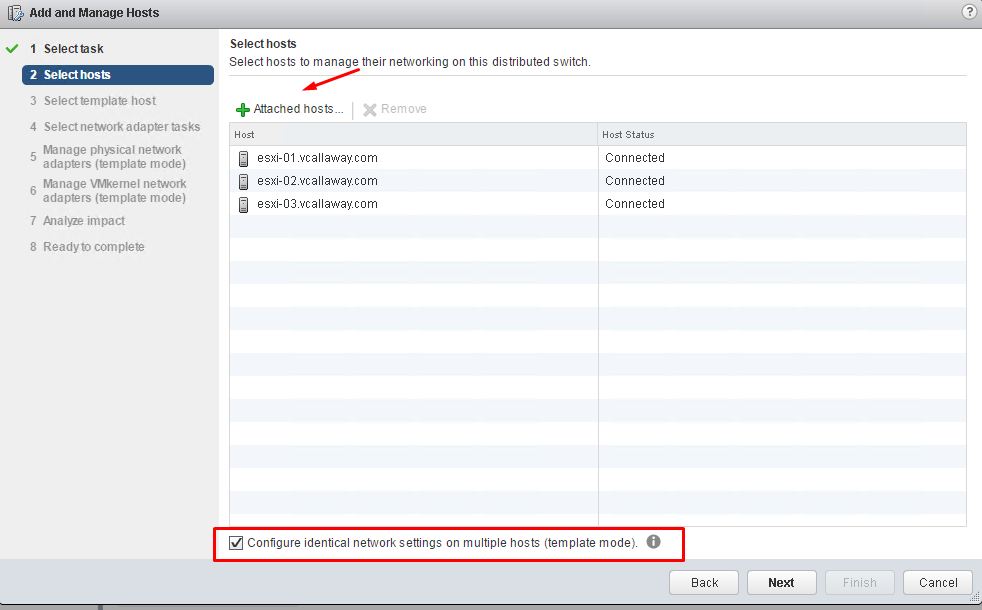 Select host as template host.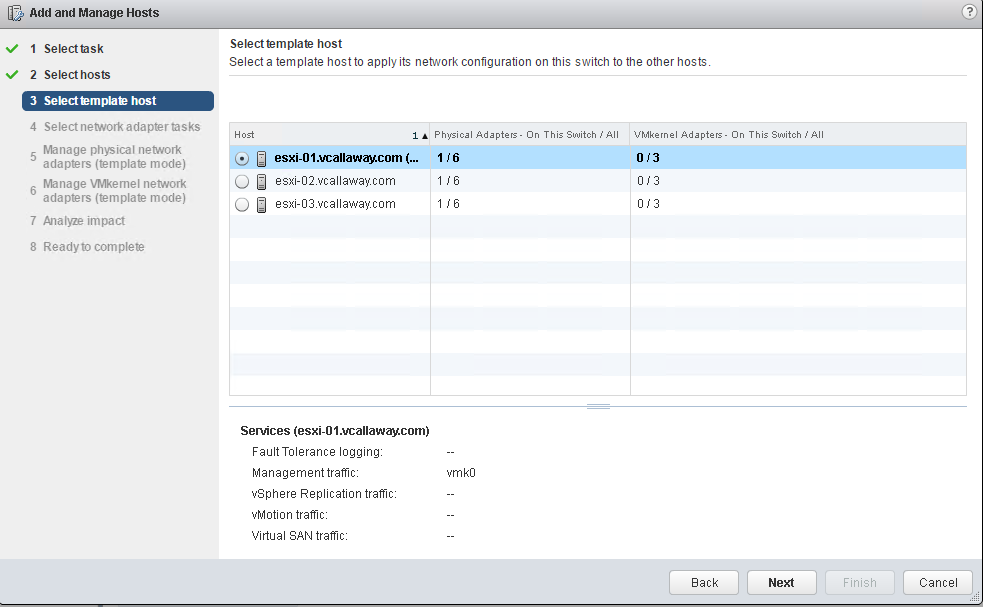 Select 'Manage VMkernel adapters'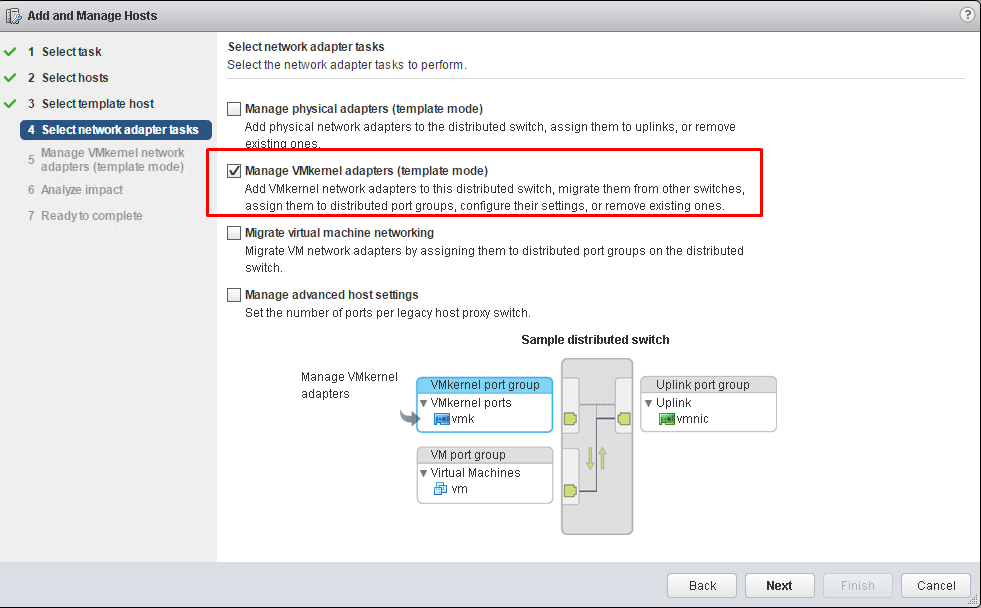 Select 'New Adapter', and select the dvport group we made earlier in this objective.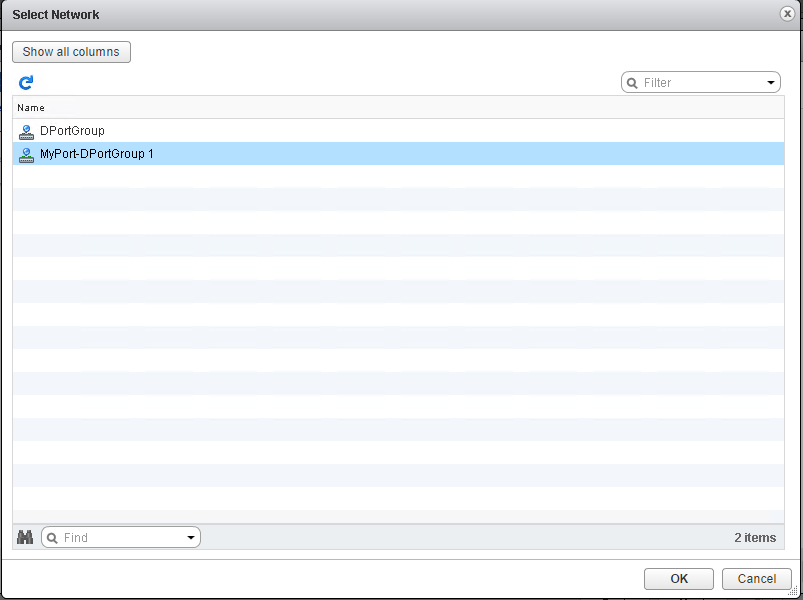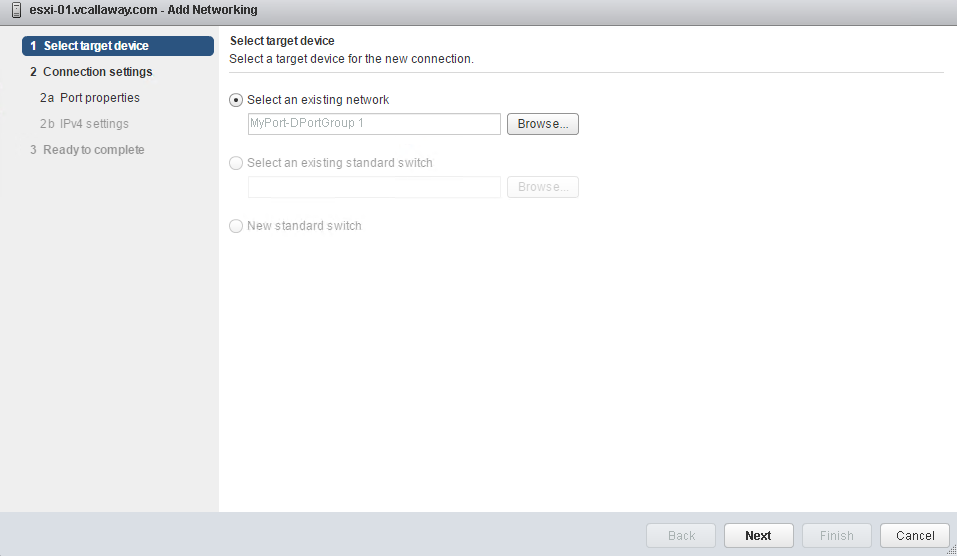 Configure port properties. I'll going to leave it default for this example.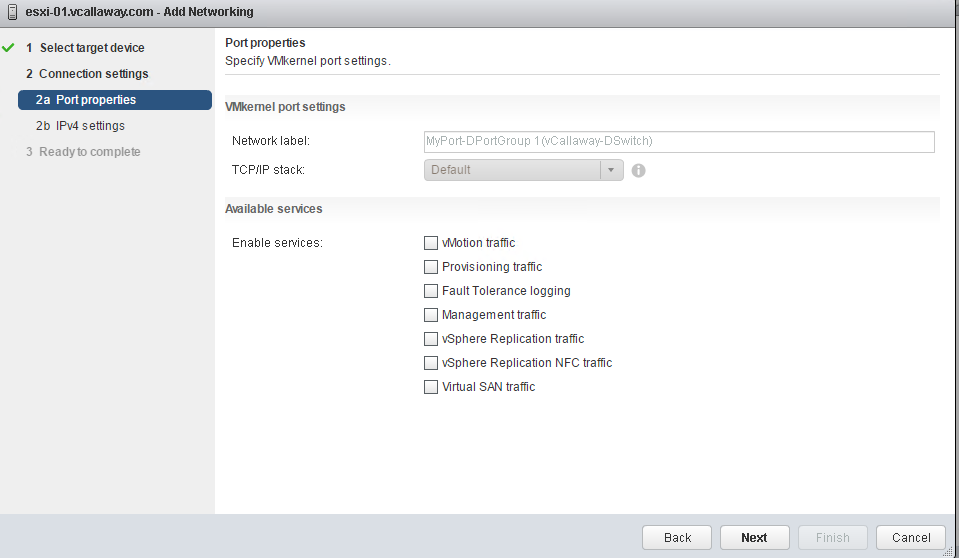 Configure IPv4 settings. I'm going to leave it set to DHCP (obtain automatically) for this example.
Verify settings, click finish.
Click 'Apply to all' on other hosts so they will get the same settings.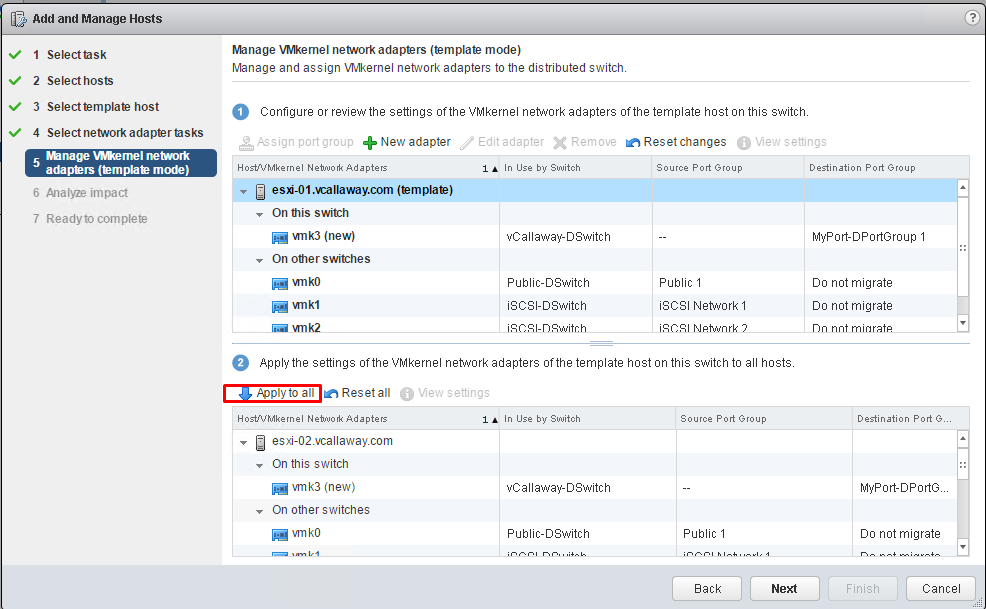 Click 'next' to verify impact. If all OK, click 'next' again. And Finish.
Continue to the next part of this objective HERE.