The first part of this post (backing up) can be found here.
Part 2: Restore the VCSA 6.5 Appliance
First thing we want to do is mount the VCSA ISO file and launch the Installer.
Now lets run through the wizard to complete the restore.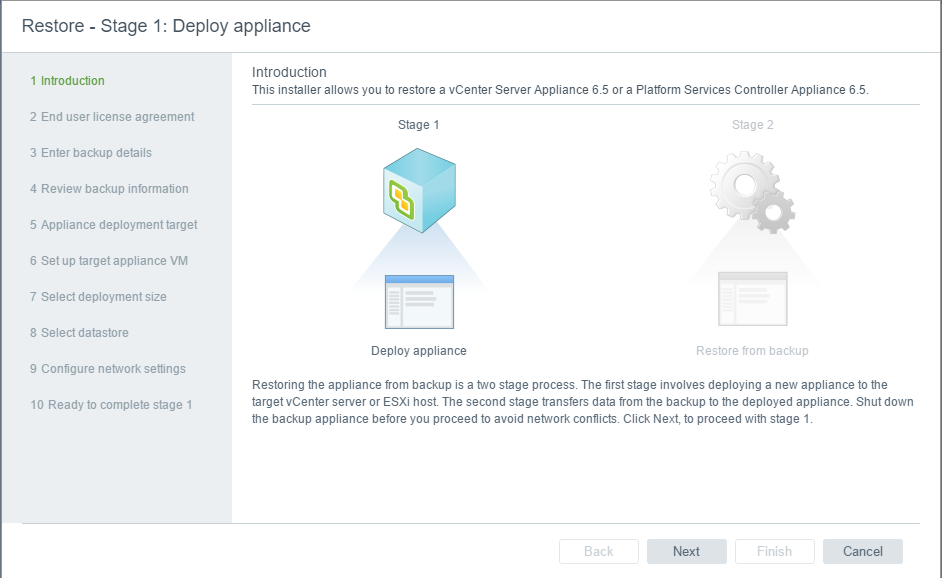 Enter the same information that was used during the backup.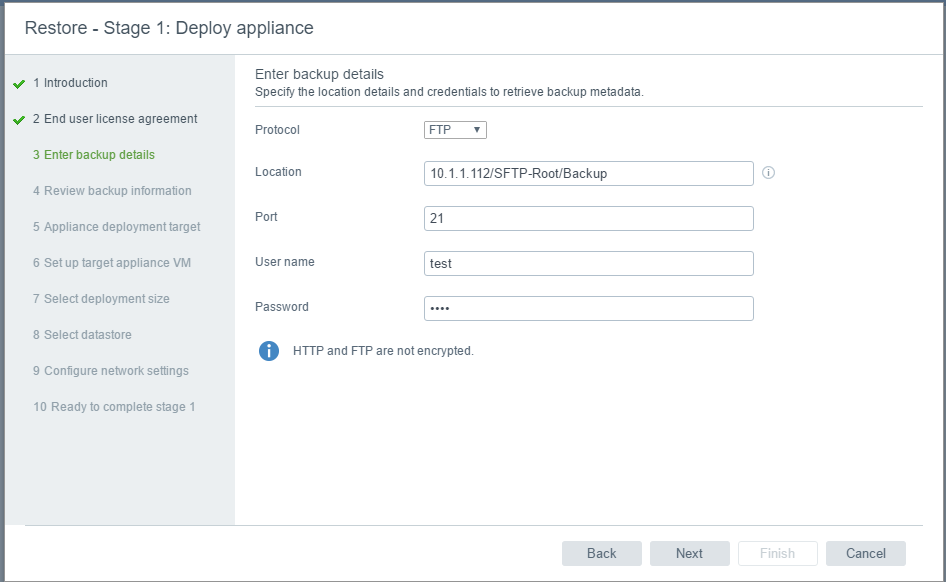 Verify the following information is correct. It should look very familiar.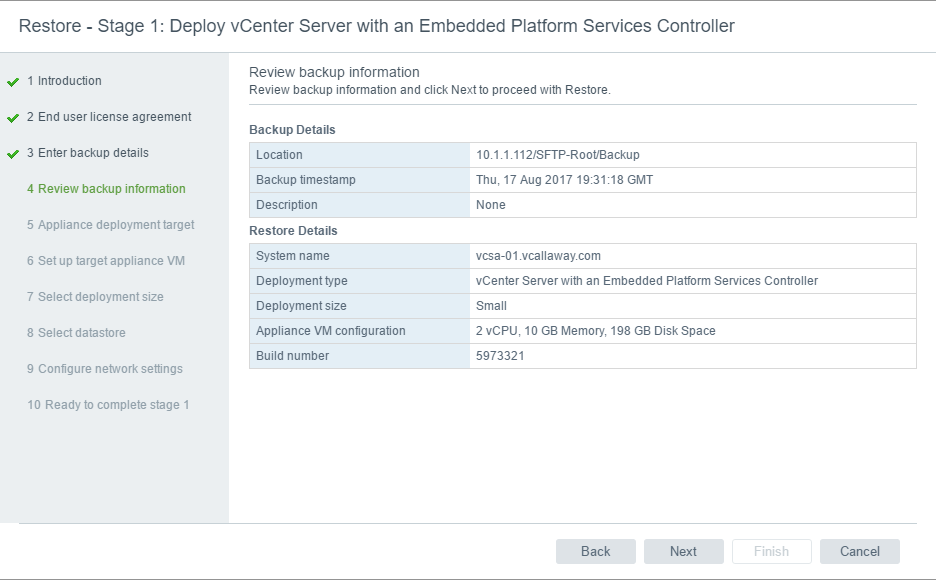 Select the target location where the new VCSA will be deployed.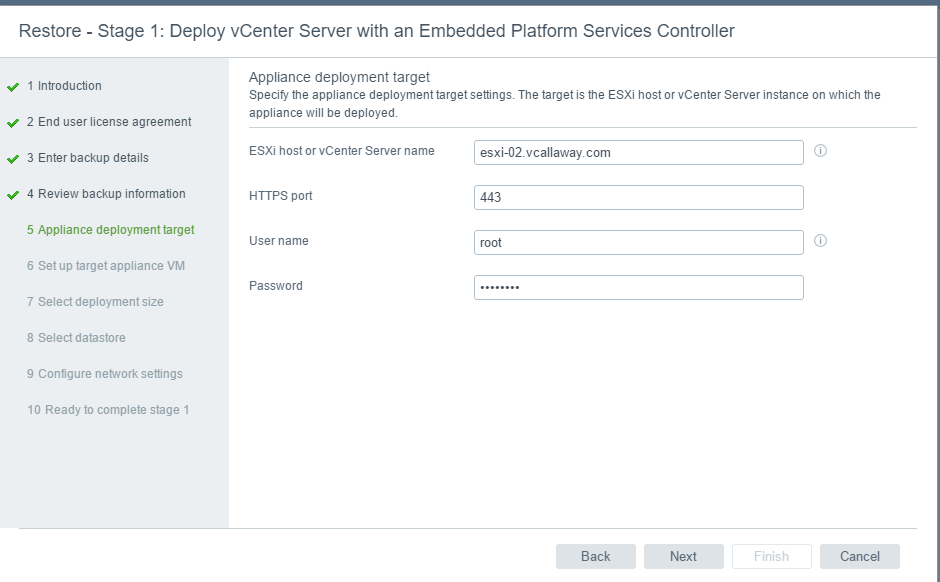 Give the VCSA a display name and set the (new) root password.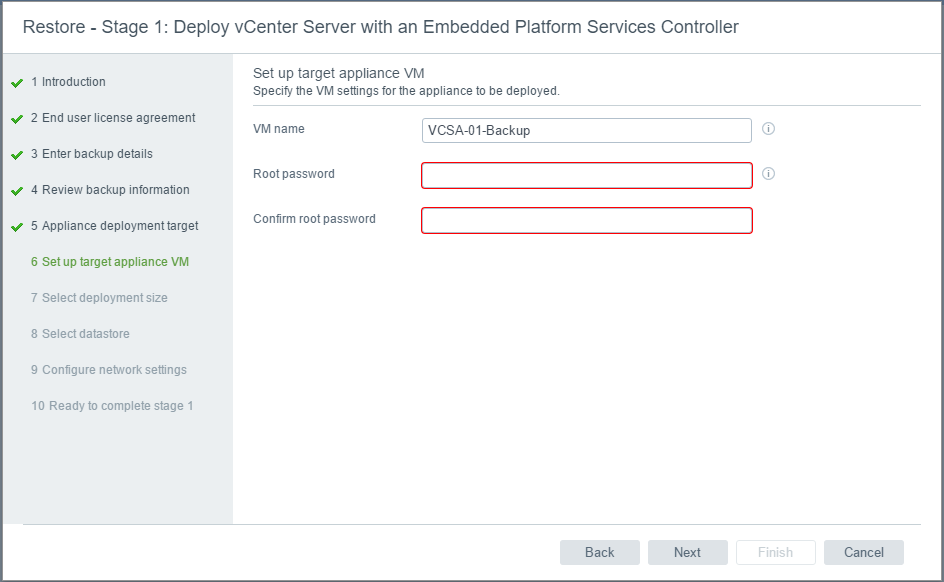 Select the Deployment Size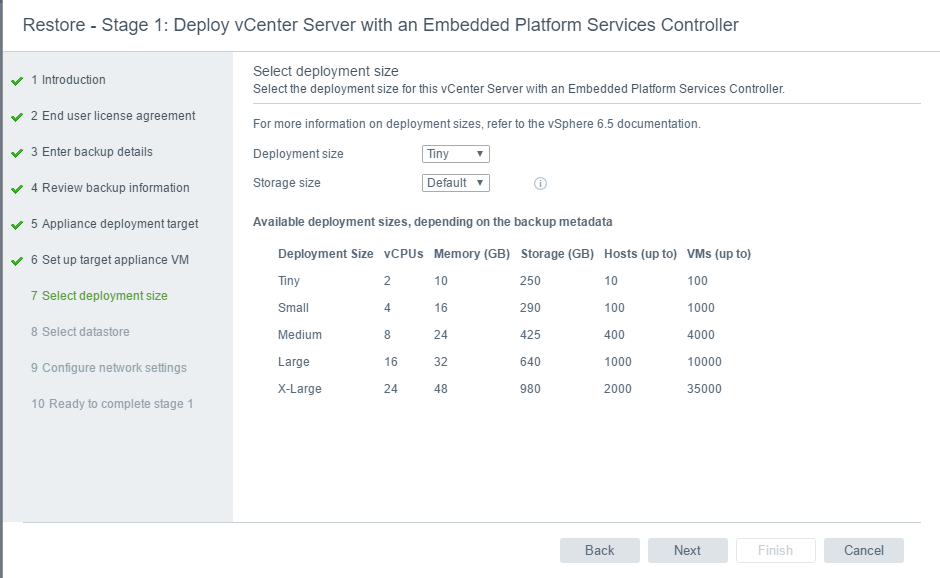 Select the Datastore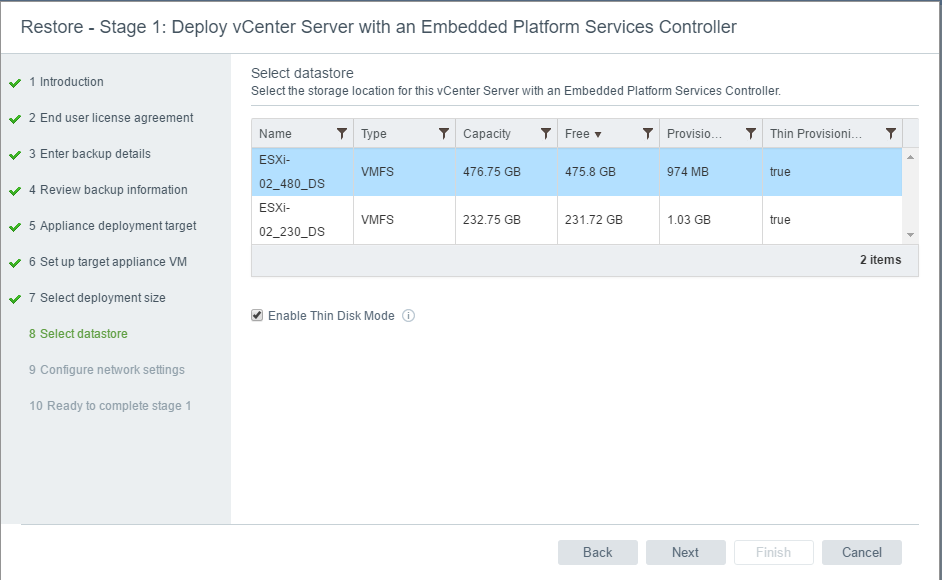 Verify the IP information is correct.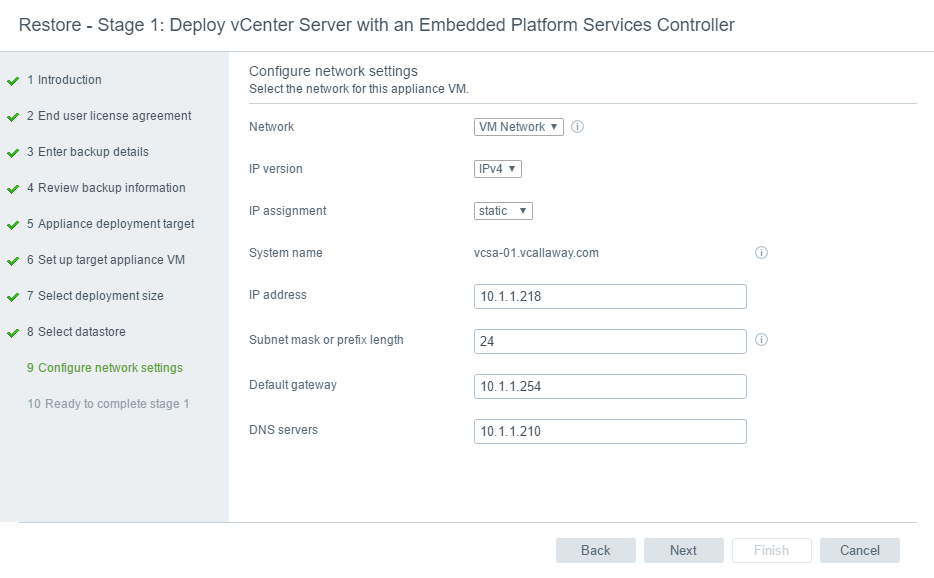 Verify and click Finish
So what is actually happening now?
Exactly what it's saying. The first step is to deploy a brand new appliance that will assume the same personality and the old and with the exact same configuration.
Step 1: Deploy new appliance
Step 2: Configure software/network Identity
Step 3: Restore configuration from backup
Step 4: Enjoy!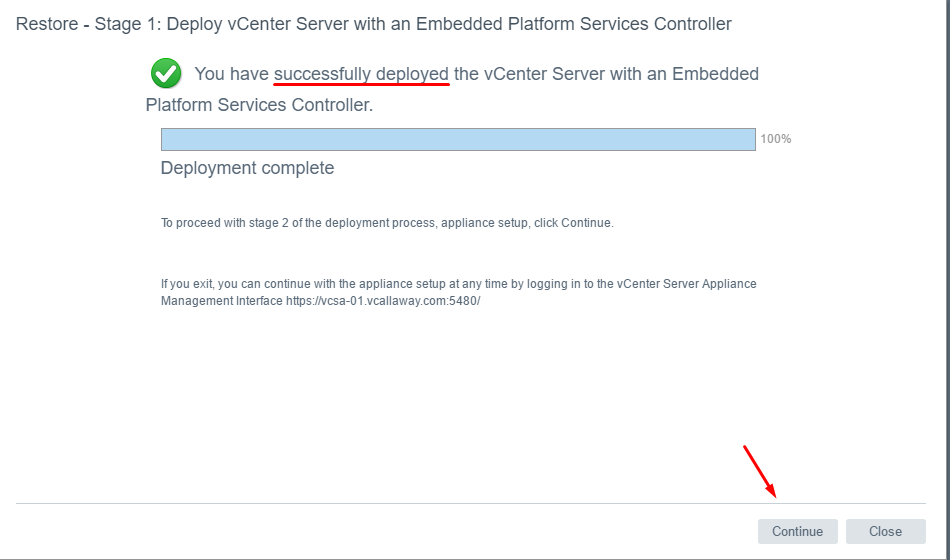 Click Next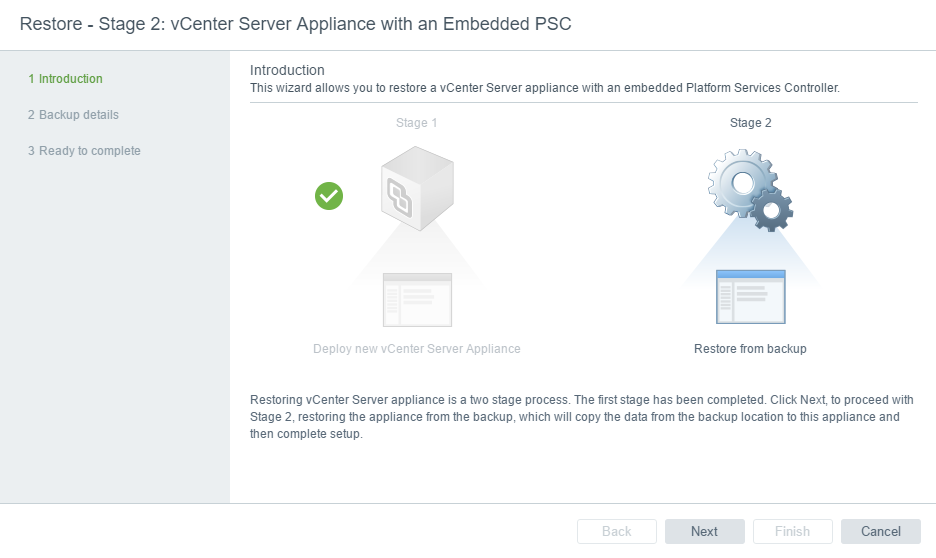 Verify and enter encryption password (if needed)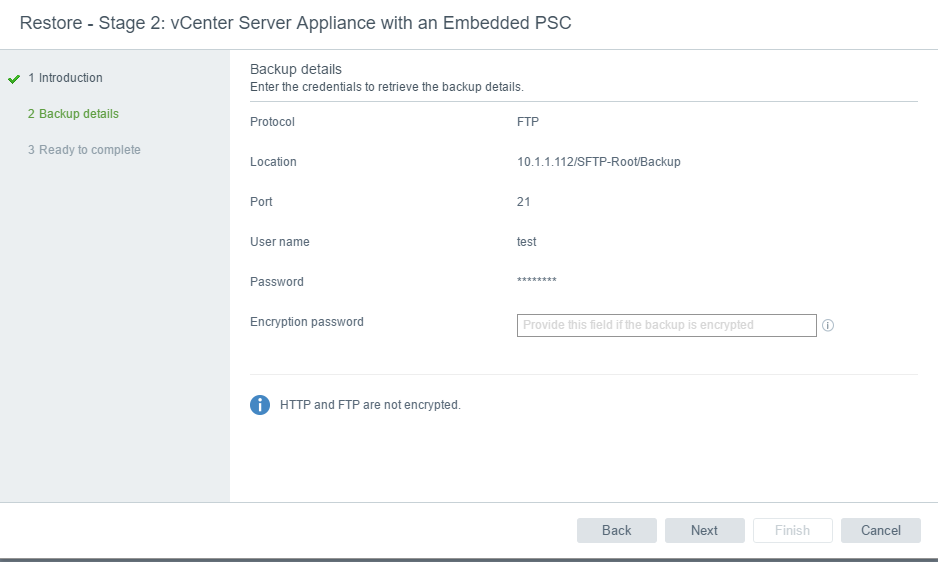 Important: Make sure the old VCSA is offline. If it's online the deployment will fail.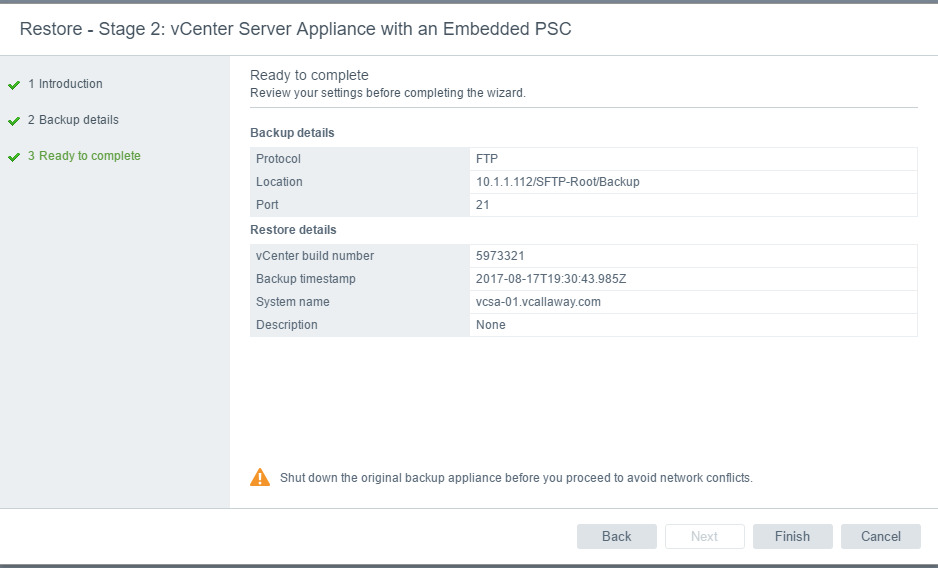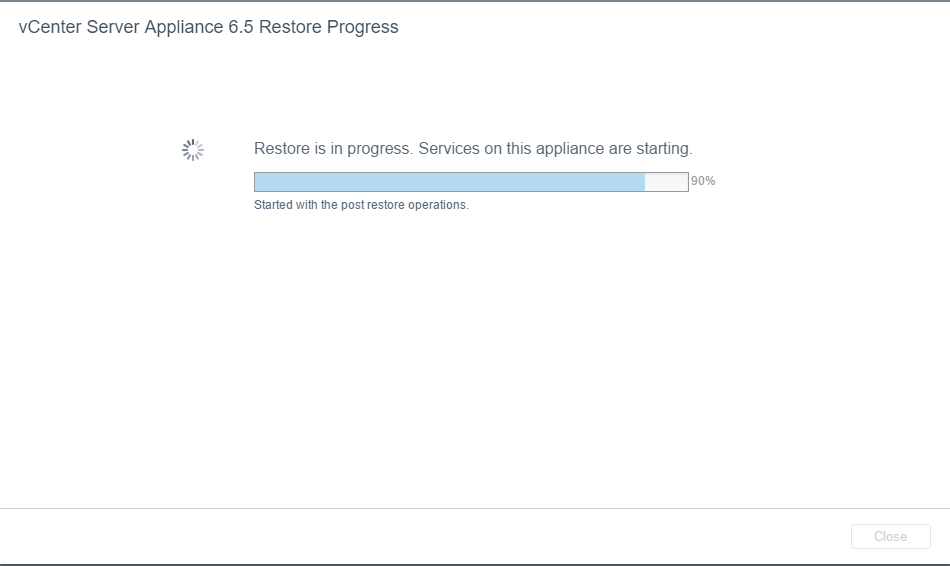 Successfully Restored Appliance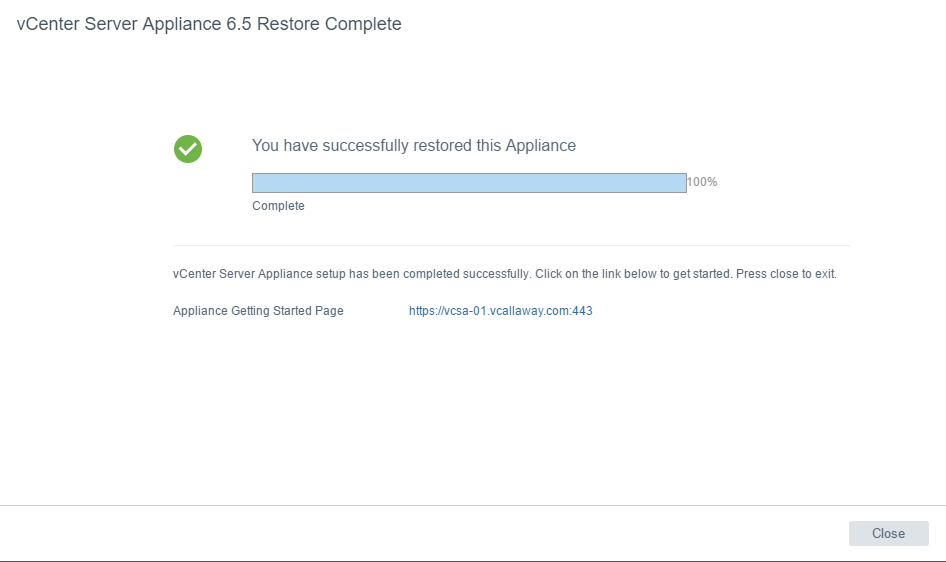 Now, let's go ahead and login and see what we get.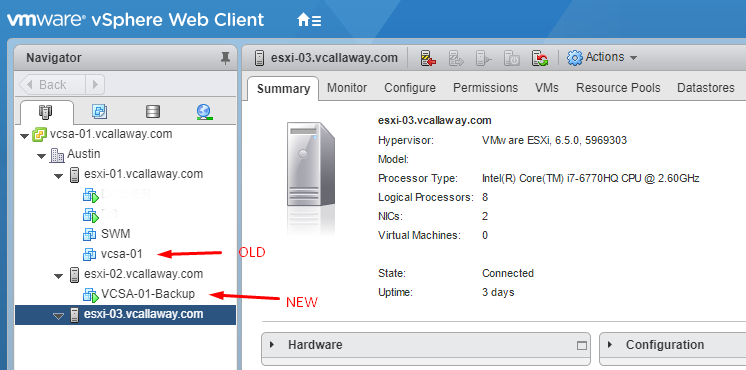 You can go into the appliance manager (http://vcsa_ip:5480) to verify all the identity/personality information and click through the Web Client but from my experience when it says 'successful', it's truly successful and I haven't experienced and bugs thus far.