The other day I was adding additional VM's into my Backup Policy (Name shall remain anonymous), and when the backups fired off the backup system decided to take rapid fire snapshots. Literally, 3 snapshots a minute which obviously caused a lot of disk I/O and caused the VM to take multiple overlapping snapshots at the same time. Which all failed.
Once this was discovered (albeit after some time had passed), I went into the snapshot manager and saw no snapshots. Most would think that everything is OK. I ran PowerCLI commands to look for snapshots. Again, no snapshots. Knowing the previous history of this backup system I decided I should check the file system to verify that indeed there were no snapshots.
What I did find?! Snapshots!!
So how do you delete/consolidate snapshots when there's no option to do so?
Let's find out.
Problem

Let's Find Our Snapshots
No Snapshots in Snapshot Manager. Can't consolidate or Delete.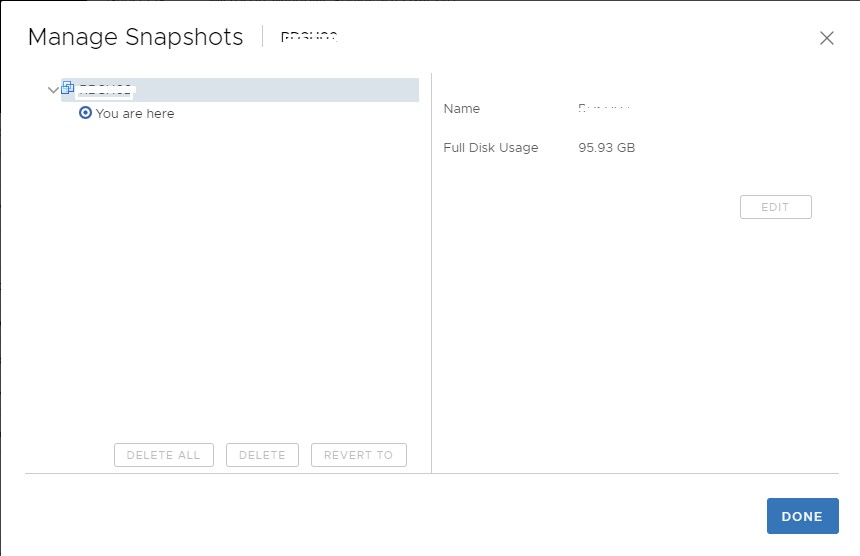 Maybe it's a GUI problem. Let's check through the CLI. 
Nope…..

Now What?
Let's check the file system… Oh boy. There they are!!!

Sooo… Really Now What? 
I came across an article from VMware and found this gem and figured, this seems logical since I don't have a snapshot history (per say) and by taking a NEW snapshot and then deleting them all they should all consolidate since each snapshot is built off the previous one.
Article: How to Consolidate Snapshots in vSphere
Snip:

Take a NEW snapshot. Then Remove All Snapshots. 
Don't quiesce the guest file system or memory for the first attempt (per VMware). If it fails then select Quiesce guest file system (see above)

Check the file system one last time. The sweet smell of success.

If you're following this, you probably have the same issue and I hope this post resolves your snapshot issues.
Thanks for reading!