vSAN Specialist 6.2 – Create a Stretched Cluster
Let's configure a vSAN Stretched Cluster from scratch. There are a couple of prerequisites we need to ensure we meet before we can get our cluster up and running.
This applies to vSAN 6.5
Prerequisites 
Minimum of 3 hosts. 1 in primary site, 1 in secondary site and 1 witness host.
Witness host can't be apart of the vSAN cluster, and must only have 1 VMkernel adapter for vSAN data traffic.
Witness must be empty and should not contain any components. If you use an existing vSAN host for the witness all the data must be evacuated prior. ** For this objective, I'm going to use a brand new host.
Topology Layout
We're going to work with the following sets of clusters. One in Bora Bora running out at the Yacht Club and the other one running out of Moorea at the Beach Club.
Primary – Bora Bora
Secondary – Moorea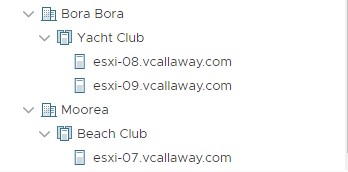 Let's get started. 🙂
Highlight the datacenter to which you will create the cluster, head over to Configure then to vSAN, Services. Click Configure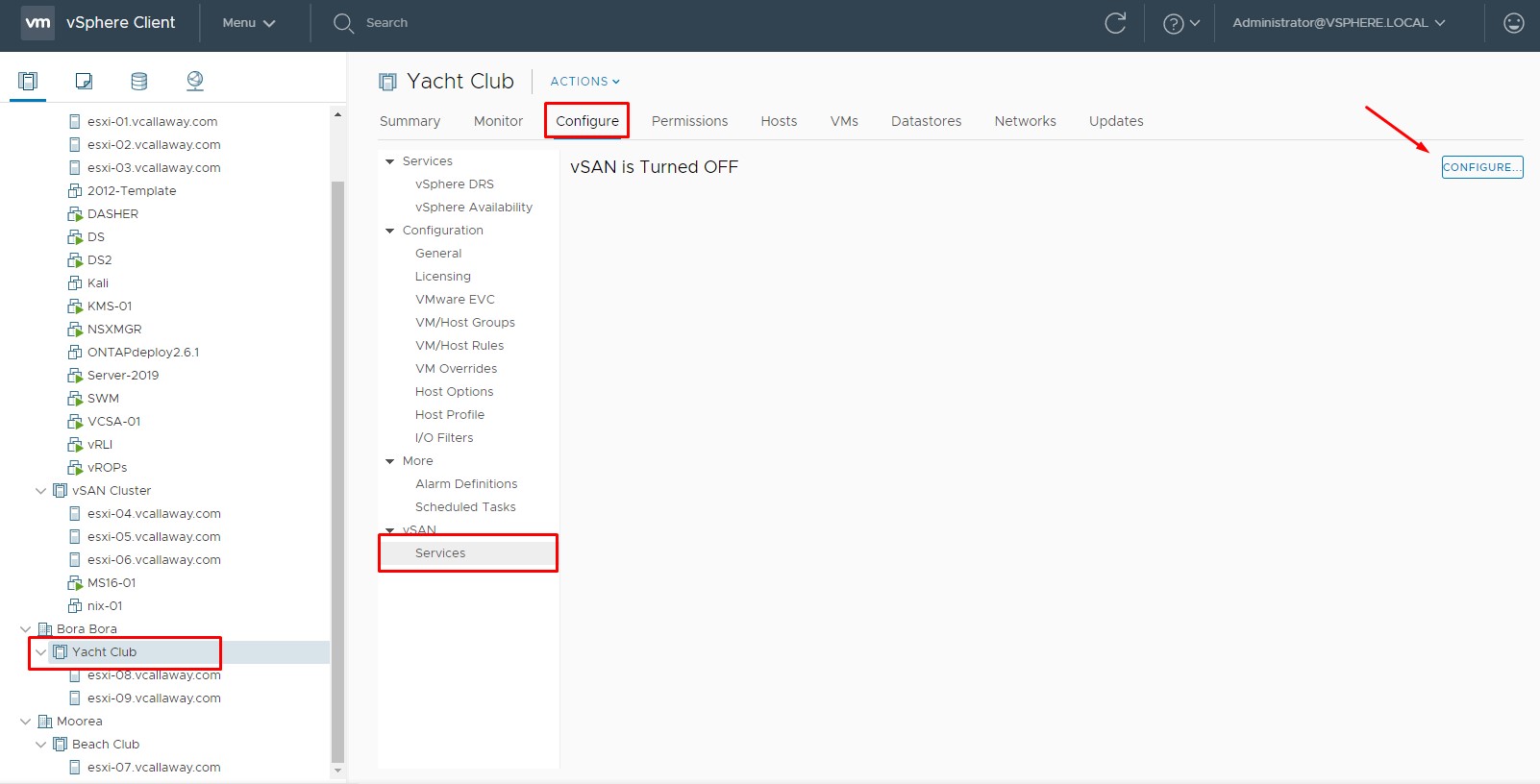 Enable Deduplication and Compression, if desired. Additionally you can select your Encryption cluster as well.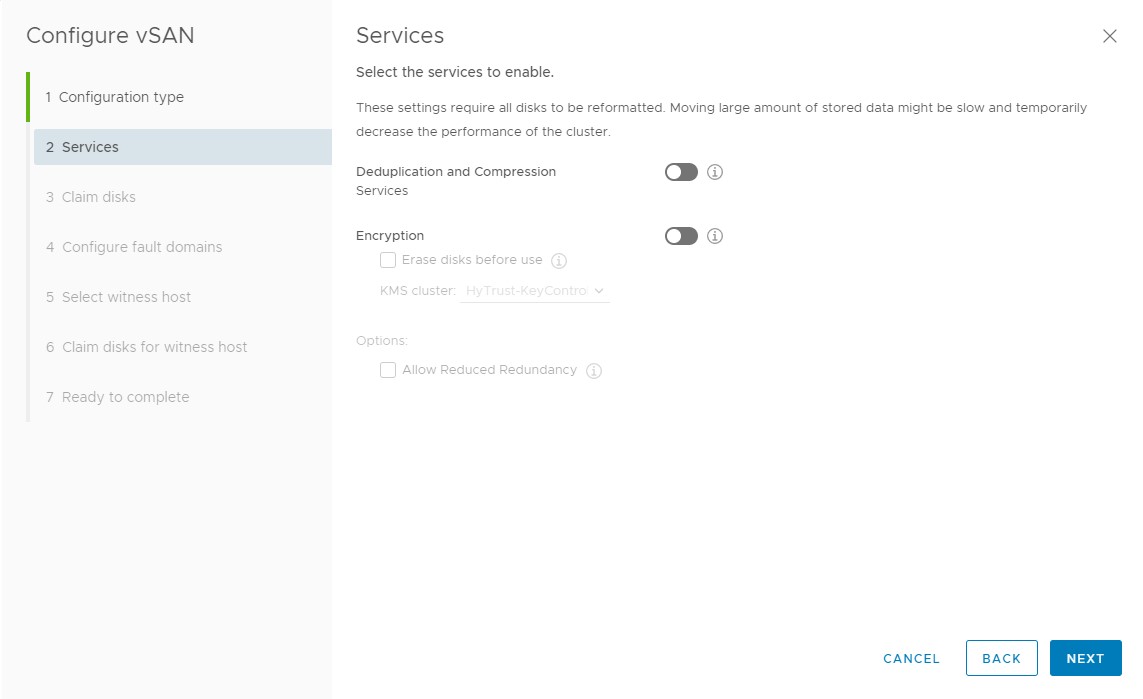 Claim the appropriate disks and their respective tiers.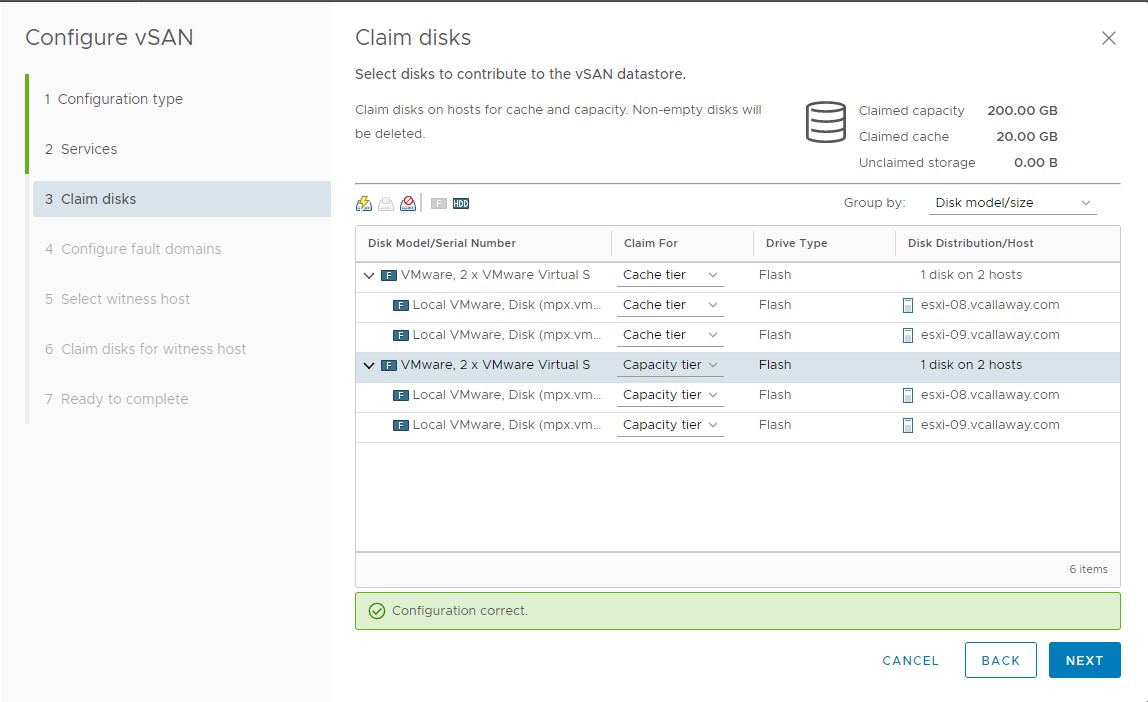 Configure the Fault Domains


Now we need to select a host that will be our witness for this stretched cluster. Verify that we met all these prerequisites.