Objective 9.4 – Identify vSAN Design & Sizing Tools 
In this objective we're going to list several helpful (and required) tools to appropriately design and size your vSAN cluster(s).
VMware recently released an updated sizing tool called vSAN ReadyNode Sizer.
Sign in with your VMware credentials, if you don't have credentials simply create an account and proceed from there.
Make sure you select which account you have. Partner vs. Customer.
vSAN Sizing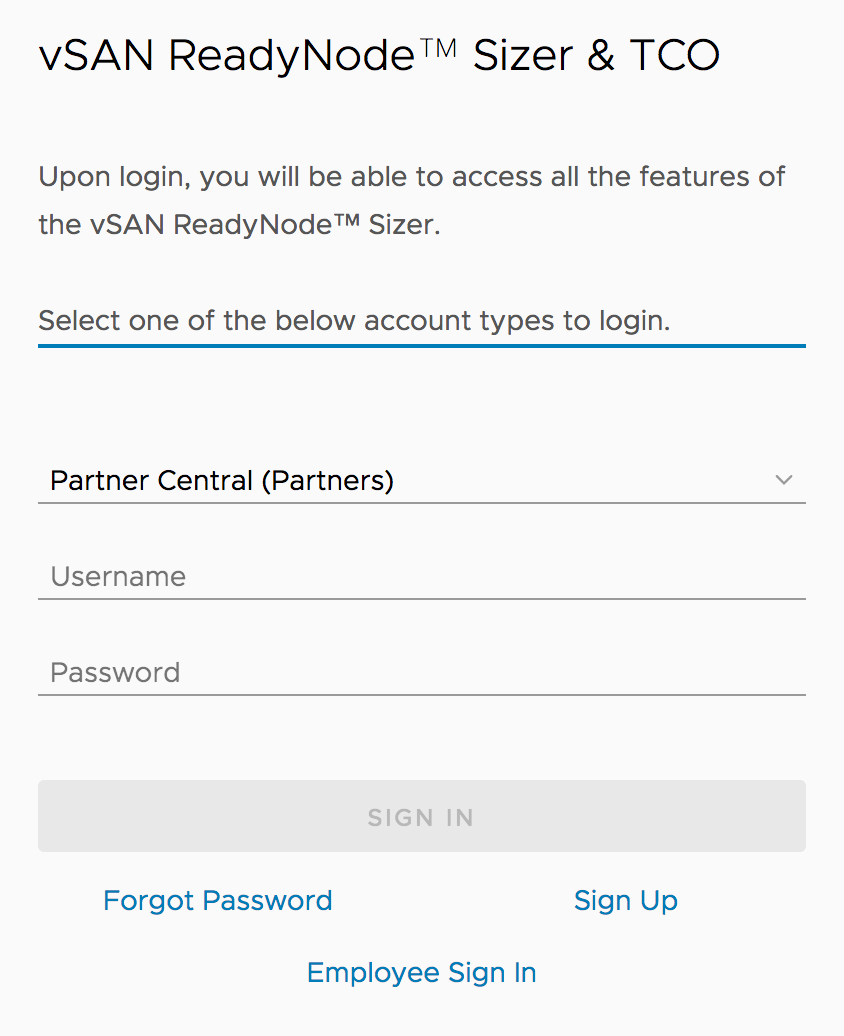 Select the Profile Mode (Flash / Hybrid) and Deployment Scale.

Select the Workload Type 
Lastly we'll want to fill in the information about our current environment such as virtual machine count, resource usage (CPU, Mem, Storage and Perf Statistics). Additionally, we'll need to put in what we want our fault tolerance levels to be and some deduplication information. Once all the appropiate numbers are entered in, simply hit Recommendation and we'll receive our calculations for sizing our next vSAN cluster.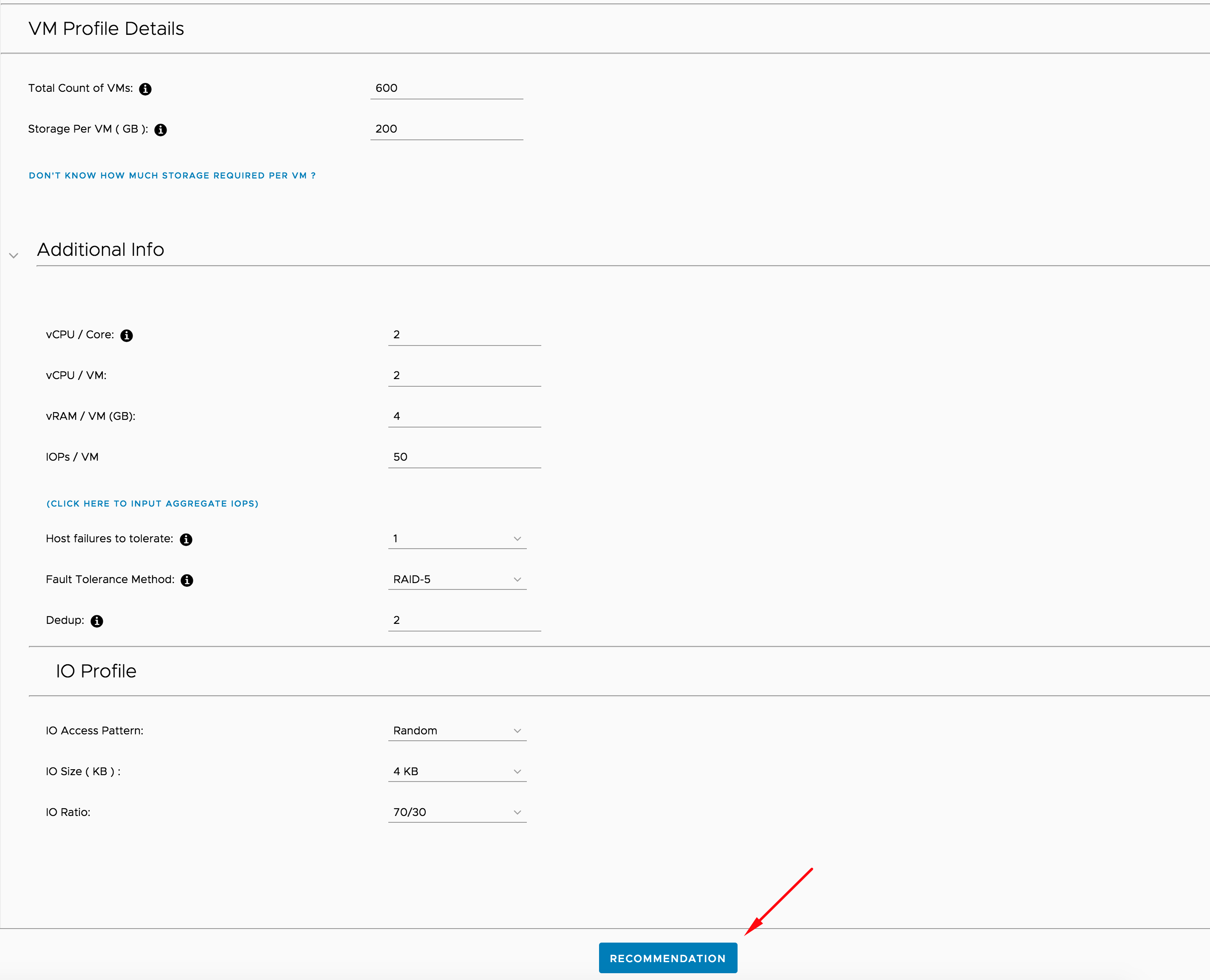 And finally, we're presented with a great deal of information that will help us size our vSAN cluster.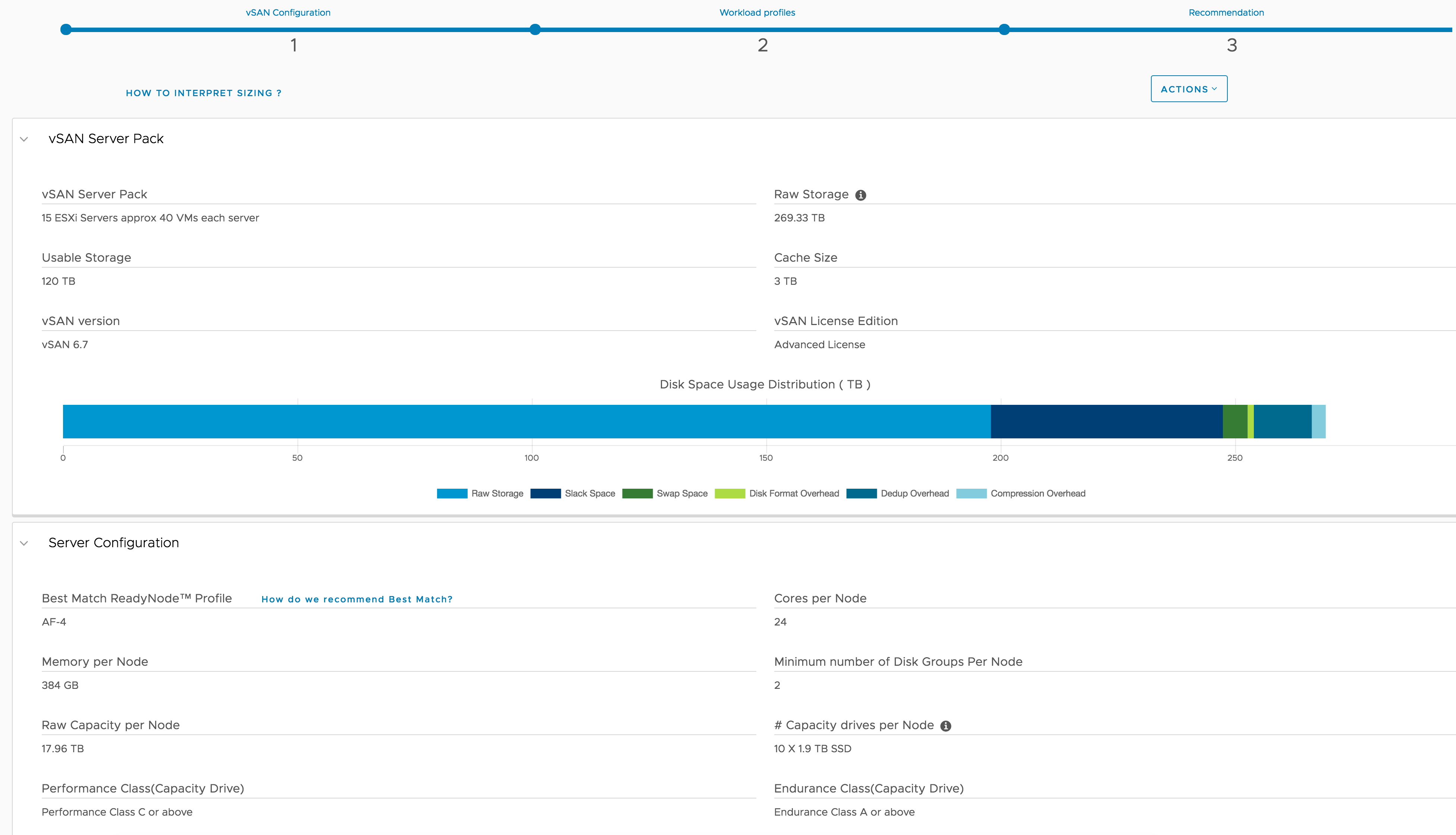 Video Walk-through vSAN Sizer
vSAN Design Considerations 
There are several sections to the design pieces of building out a cluster that need consideration.
Additionally, be sure to review the vSAN 6.5 Sizing & Design Guide
VMware® vSAN™ Design and Sizing Guide 6.5