Objective 3.4 – Create and Manage Disk Groups
In this post we are going to talk about disk groups for vSAN. Before we can go about adding our disk groups we must understand the vSAN host requirements first.
First and foremost, make sure the host and components are on the VMware Hardware compatibility guide.
vSAN Host Hardware Requirements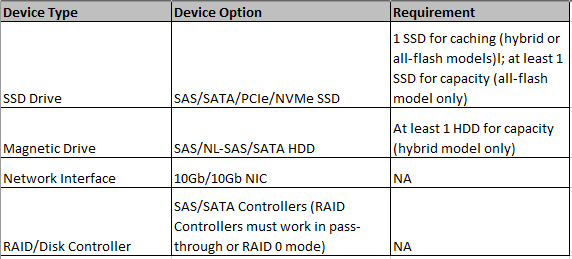 vSAN Minimums & Maximums 

Ok. With that all said and done, let's go ahead and create some disk groups.
For this post I'm not going to worry about proper sizing guides. But if you'd like to you can review this Doc about Flash Caching in vSAN. 
Navigate to the vSAN Cluster, Configure, General and then select Edit.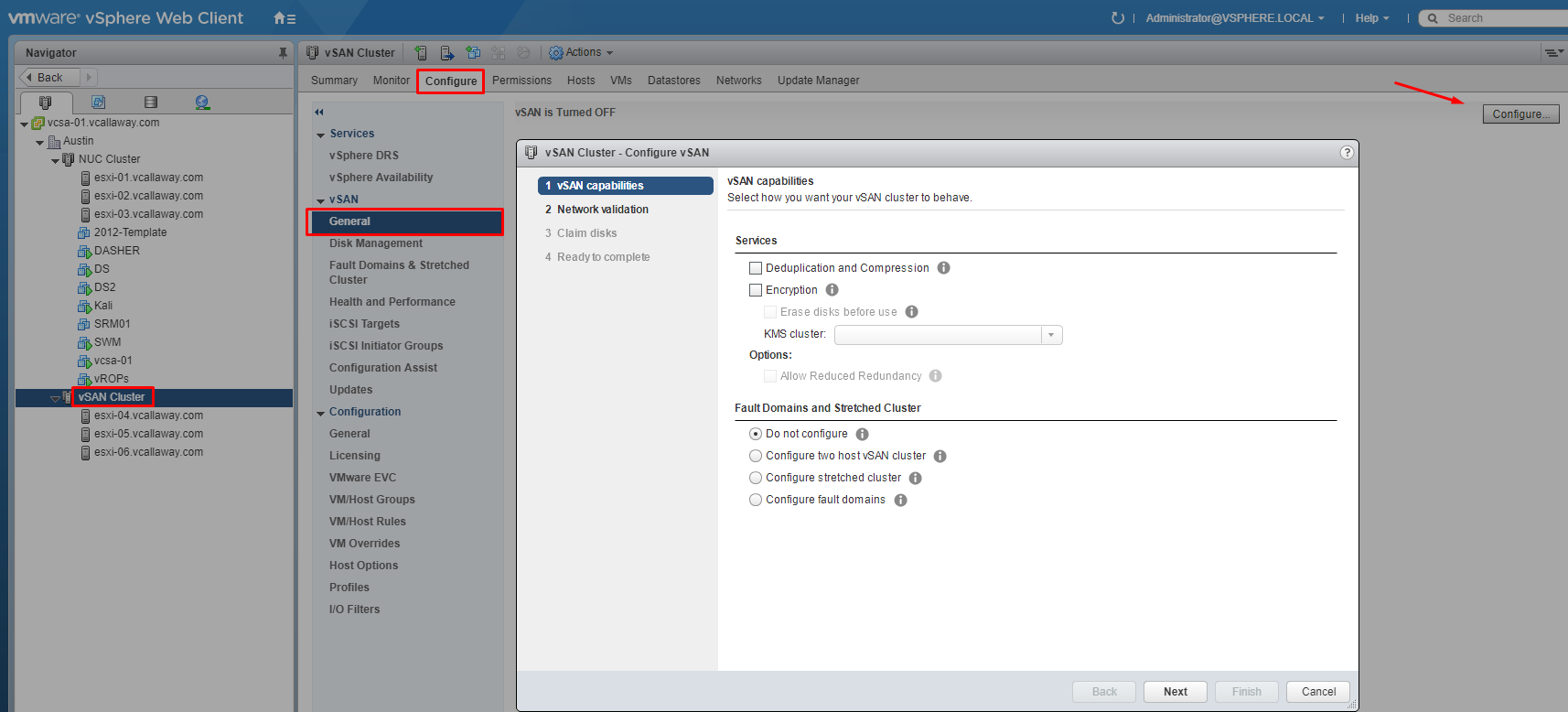 I'm not going to enable Deduplication or Compression nor Encryption just yet. So just click Next.
Hopefully networking for vSAN is configured properly, if not please follow this post. vSAN Networking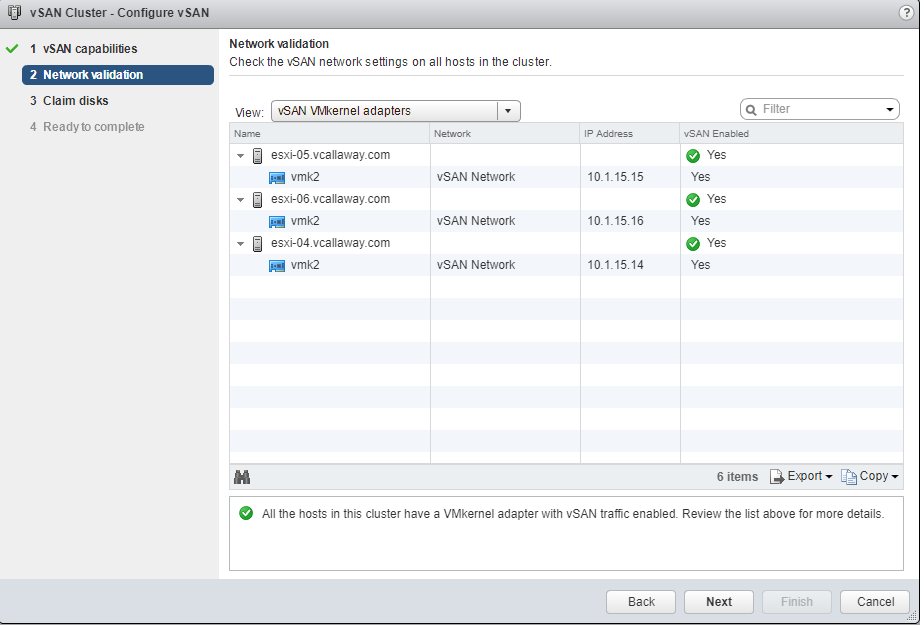 Let's move onto claiming the disks.
Below we can see that I've added a 10GB disk for the Cache Tier & 40GB for the Capacity Tier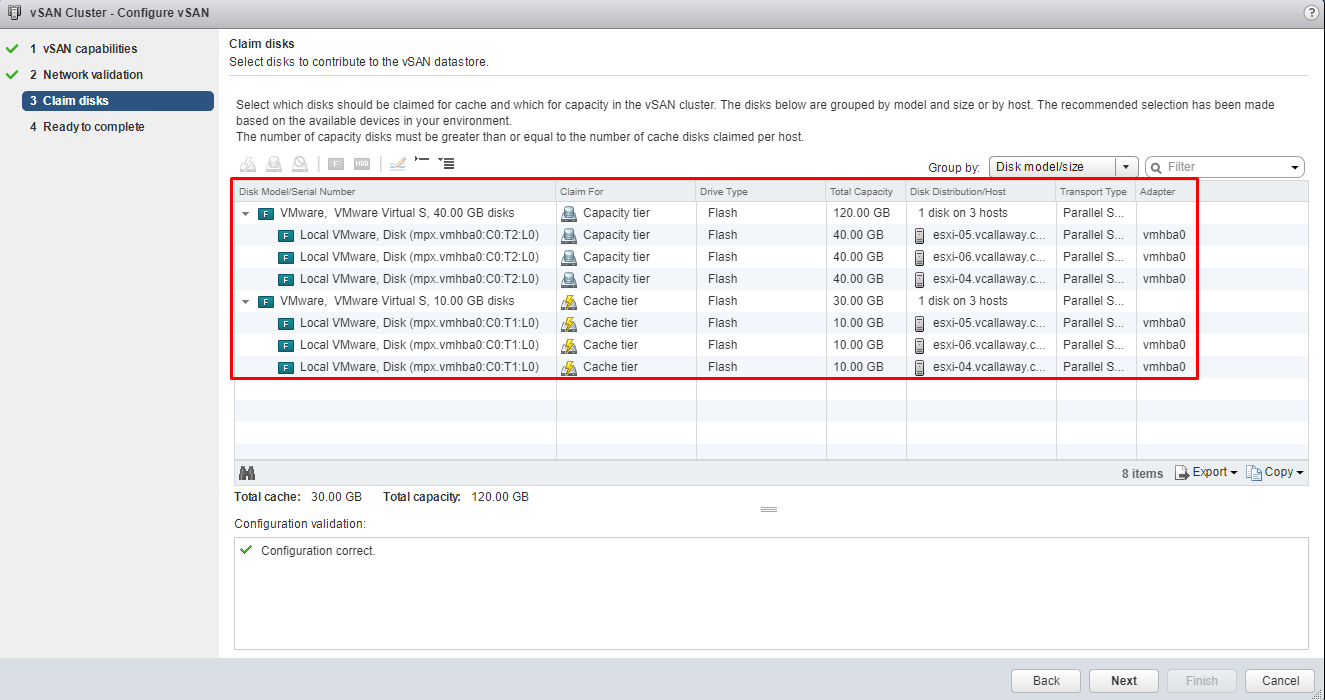 Click Next, Next. And wait for the disk group to be configured.
Once complete we'll be able to see our new vSAN Datastore and look see that vSAN is now turned on. We won't go into details on this post as other posts touch on other specific areas of vSAN.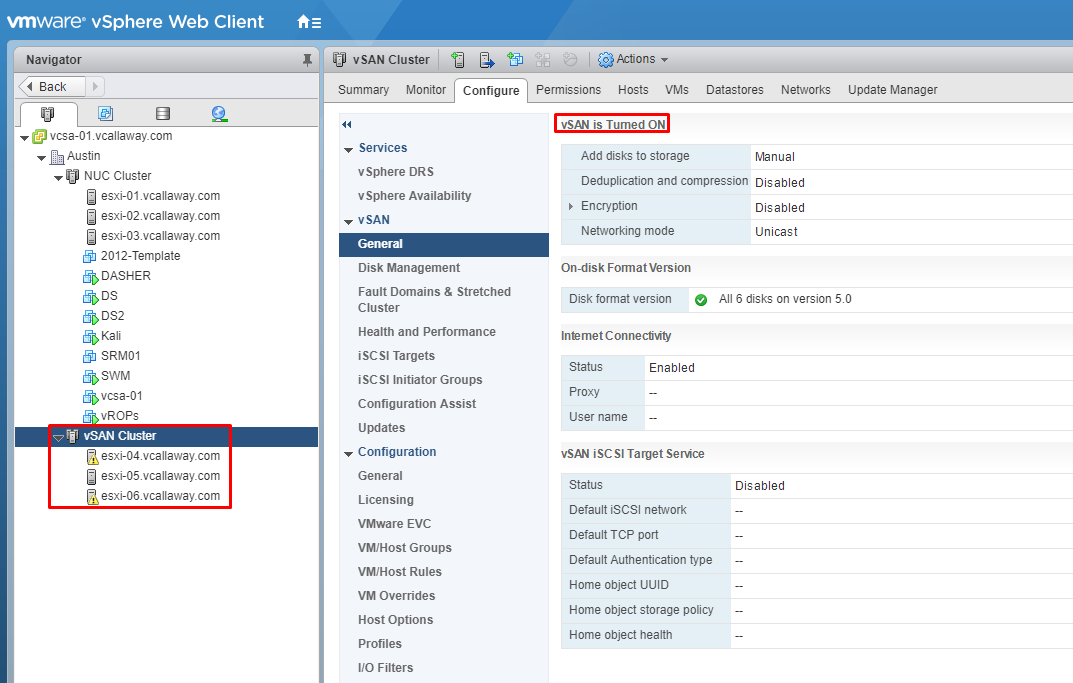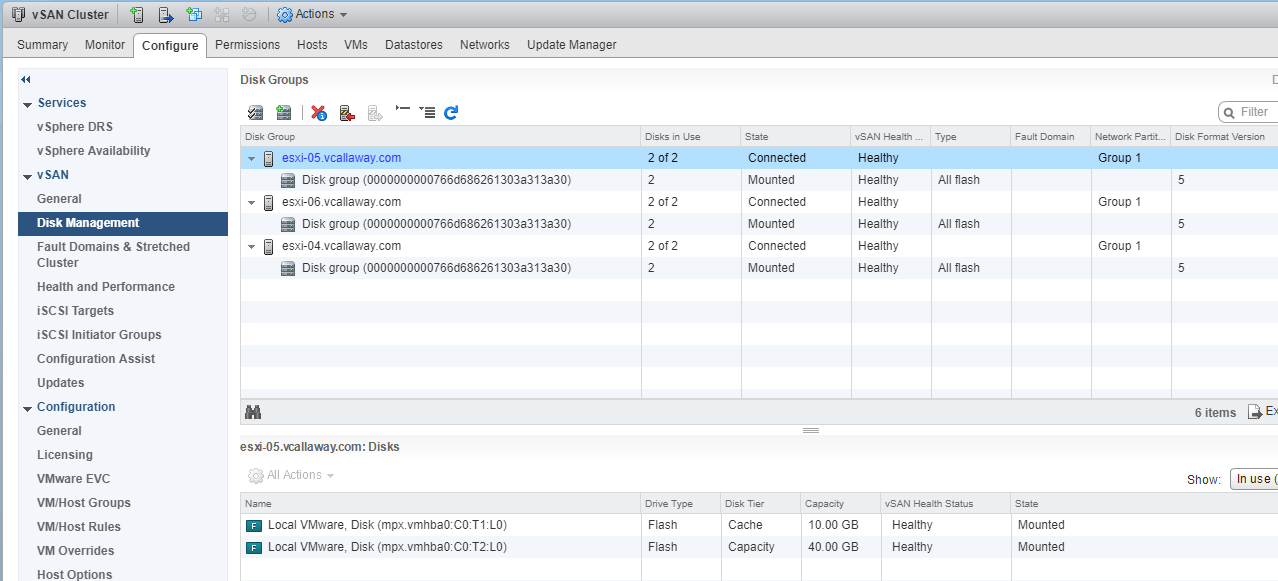 Until next time, thanks for reading!