Objective 3.5 – Validate a vSAN Configuration
Validating a vSAN configuration has a lot of different piece (in my opinion) and I'll lay them out below.
Most importantly after a new vSAN deployment you'll want to make sure you check and review all these items before running any production workloads. Additionally, validation doesn't just happen in new deployments, there's also some monitoring that needs to take place during the life of the cluster as patches come out, EOL hardware, etc…
Let's run down the list.
Proper Licensing: Make sure you apply a vSAN license to your cluster and not run on an evaluation license.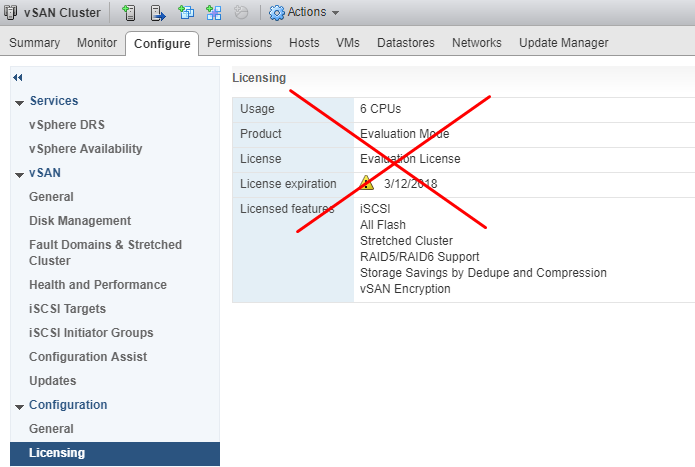 Hardware Compatibility 
Like we've previously stated, make sure the hardware that will be running vSAN is listed on VMware's Hardware Compatibility List.
Network Verification 
Although the vSAN network must be configured properly to enable vSAN we should go ahead and check the other network requires as well. Those vary with each environment but one could assume that we would want to test vMotion and various other networks such as other vlans.
vSAN Heath Checks
vSAN 6.x monitoring and Health Checks are built right in. Navigate over to:
vSAN Cluster > Monitor > vSAN > Health

What we see here allows us to monitor over 150 (at the time of this writing) different components in our environment. Such as: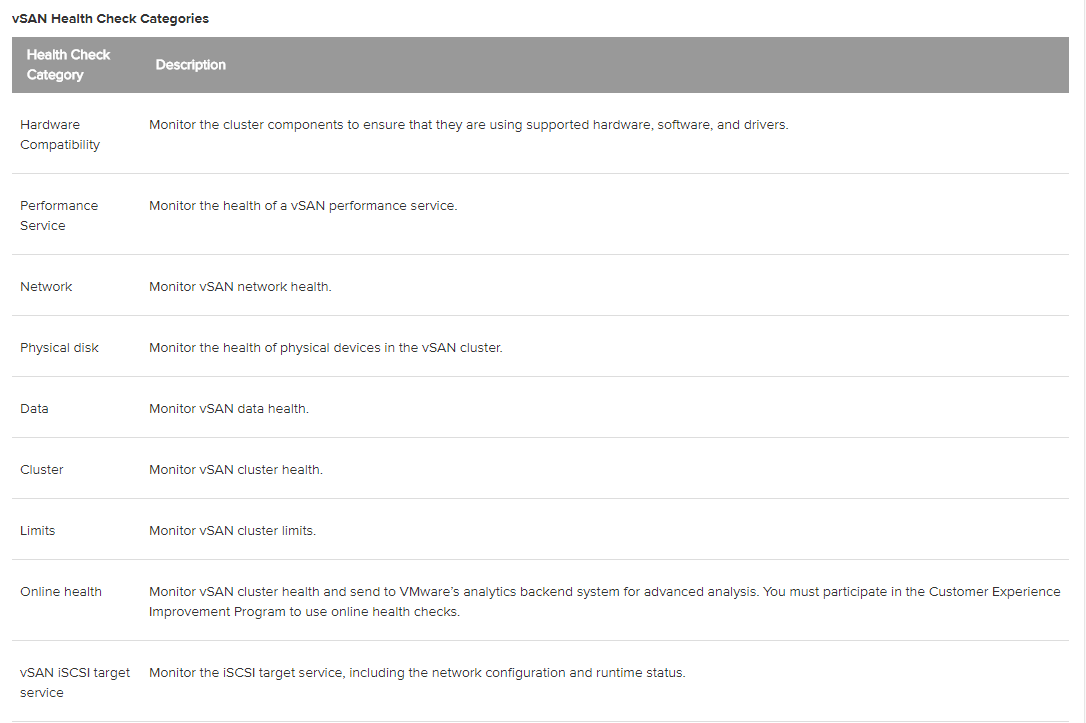 To find out more about the specific check highlight the test and click on 'Ask VMware' to get a more detailed explanation on what each check looks for.